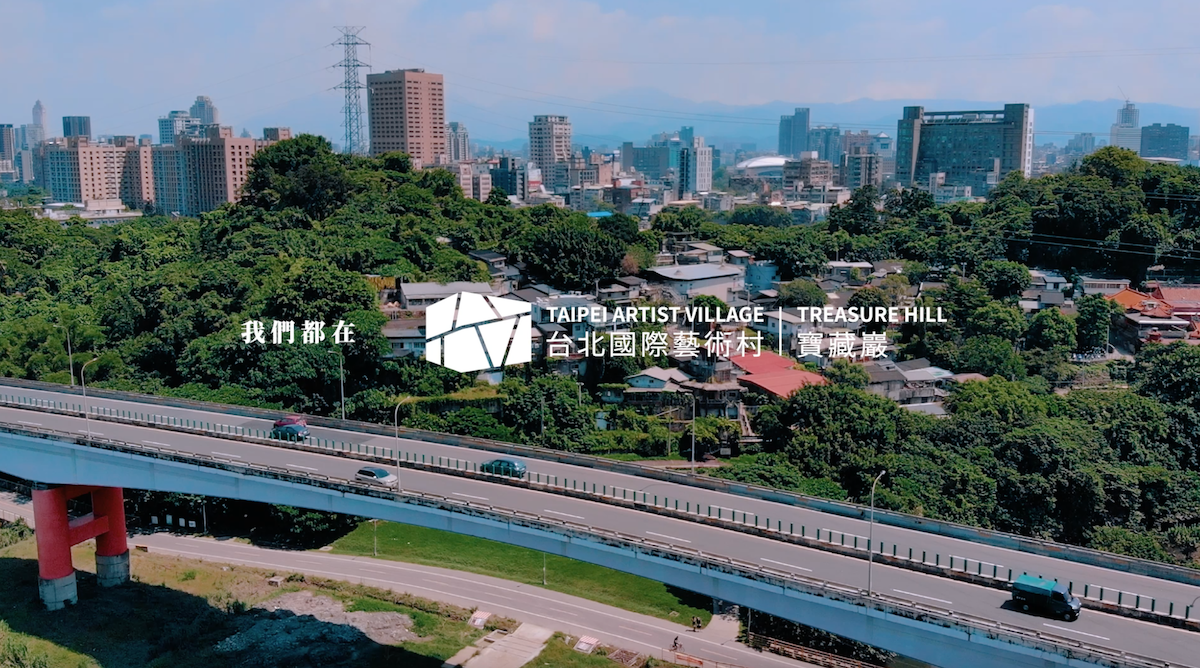 Taipei Artist Village is known as the mother of Taiwan's artist villages. It is a must-resident place for many artists once in a lifetime. Each year, the AIR Taipei (AIR Taipei International Residence Project) attracts many artists to apply for. The village also hosts Treasure Hill Light Festival and open studios to interact with Taipei citizens.
Artist Residency Network Taiwan (ARNT) invites the director of Taipei Artist Village (TAV), Catherine Lee, to talk about TAV's mission, unique activities, and the selection process of AIR Taipei. It also interviewed two residency artists, the 2021 Cultural Diversity and Inclusivity Residency artist, Kengwu Lin (Yerlikaya Keng-Wu), and Yu-Jung Chen to share their experiences to let applicants know more about TAV.
The information all applicants would like to know:
I. Location
TAV was founded by the Department of Cultural Affairs, Taipei City Government, in 2001. The address is No. 7, Beiping E. Rd., Taipei City which is near Taipei Main Station, the center of Taipei city. Residency artist Kengwu Lin's project involves migrant workers. He mentioned that many non-government organizations and migrant settlements are near Taipei Main Station, such as Taipei Main Station Underground Mall, Little Indonesia on Beiping West Road, and Southeast Asian supermarkets in Yuanshan station (take MRT for 7 minutes.)
Since 2010, TAV has had a new base: Treasure Hill Artist Village (THAV). It is located in Gongguan College Town (Take MRT for 11 minutes from the Taipei Main Station.) THAV preserves historic buildings in 1960~1970, and it becomes a symbiosis village between the local residents and the artist studios. THAV makes a distinctive scenery in southern Taipei
II. What is the selection process of residency artists?
There will be an open review process in July or August every year. A committee is formed with professional art critics, curators, gallery owners, and art museum directors to evaluate the applications. TAV does not require the artists to complete particular objects or exhibitions. The director of TAV, Catherine Lee, hopes artists come to Taipei with an open mind.
III. TAC provides various support for the artists
Residency artist Kengwu Lin is benefited from the facilities of TAV. He took advantage of the photo studio, performance classroom, and equipment. Also, the coordinators at TAV assisted him in approaching organizations for cooperation which increases the possibility of successful cases. Another artist, Yu-Jung Chen, also shares the experience of receiving support from TAV in personnel assistance and making connections to relevant links. It was his first time to adopt the participatory method and co-creation in his project. Due to the outbreak of Covid-19 and the approval of the same-sex marriage amendment in 2019 in Taiwan1, his residency project revolves around disease and sex.
In addition, TAV also provides professionals to help to set up exhibitions and release promotional materials. It takes the role of an incubator by inviting critics or art subsidy committees to provide feedback and suggestions for the artists.
IV. Unique activities in TAV
Besides the AIR Taipei project, TAV holds Treasure Hill Light Festival every spring and invites artists to create onsite. The event is to interpret a cultural characteristic of southern Taipei through artistic presentations. TAV has an open studio twice a year to interact with the citizens.
More reading: Taipei Artist Village
1On May 17th, 2019, Taiwan's legislature approved same-sex marriage. That makes Taiwan the first place in Asia with a law allowing same-sex marriage.