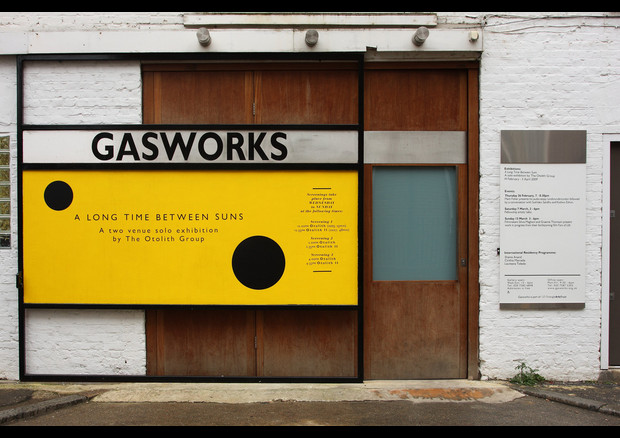 Duration of residencies:Deadline for applications: 12 December 2013.
Location:Gasworks Residency, London, UK
Content:

E-Mail:resassist@gasworks.org.uk
Phone:N.A
TrAIN (transnational art, identity and nation) is a Research Centre based at Chelsea College of Art & Design, University of the Arts London. TrAIN has collaborated annually with Gasworks since 2007 with the aim of developing a research-based residency programme extending between the studio and the art school. Offering both practical and academic research facilities, this residency focuses on professional development, artistic exchange and the development of artistic research and process. The support, networks and creative environments that Gasworks and TrAIN can offer will provide the artist with the means to research and experiment with new work, taking an important step in an international context.

Applicants are required to submit a research proposal, in no more than 300 words, illustrating how they might approach the residency, and what they might hope to achieve. The area/focus of research is not prescribed, but the panel will be looking for well-developed, context specific proposals that aim to capitalise on the resources and opportunities that both TrAIN and Gasworks may be able to provide.

The winning artist will be expected to make at least one presentation within TrAIN, or otherwise propose a mode of engagement with faculty and students. The successful artist will be notified by the second week of January 2014. Artist selected for 2012: Sean Lynch (Ireland). Artist selected for 2013 Marianna Christofides (Cyprus).

Please note: This year the residency will be minimum 8 weeks in duration, up to a maximum of 11 weeks (depending on funding), running between April and the first week of July 2014.