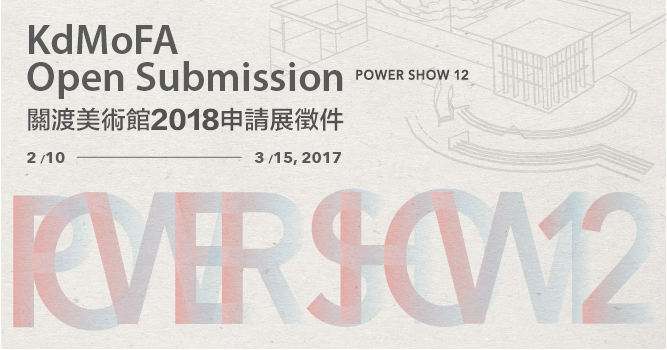 Duration of residencies:2017.02.10-03.15
Location:KdMoFA (1 Hsueh-Yuan Road. Peitou. Taipei 112, Taiwan)
Content:
Kuandu Museum of Fine Arts encourage and promote multiple art creations and activities, and aim to accelerate interchange among different disciplines. Each year we invite artists and curators to apply for exhibitions, herewith to support contemporary arts in Taiwan.The open call starts from today till March 15th, we encourage both individual and groups artists to apply.