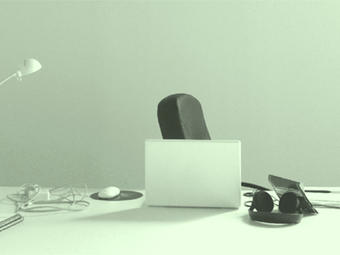 Duration of residencies:2013/11/28-29 from 10h to 20h.
Location:Gas Natural Contemporary Art Museum (MAC), A Coruña (Galicia), Spain. (Museo de Arte Contemporáneo Gas Natural Fenosa, Avenida de Arteixo 171, 15007 A Coruña)
Content:
On 28th and 29th November 2013, Art Motile and the Gas Natural Contemporary Art Museum will present a two day programme of talks, workshops and a round table discussion with TransArtists, ResArtis, On-the-Move and Interarts, among others. This workshop takes place in the framework of the Green Arts Lab Alliance.

The event will take place at the Gas Natural Contemporary Art Museum (MAC), A Coruña (Galicia), Spain. The programme has three objectives:
The first is to offer to artists, curators and creators useful information to orient themselves within the wide range of existing opportunities on artist mobility and residency programmmes. The talks along with the portfolio workshop will provide them with practical tools that will help them find and choose the mobility or residency programme that best meets their needs and interests.

The second objective of the programme is to reflect on how residencies can contribute to current contemporary art scene. To do this, we have organised a round table with the participation of Res Artis, Trans Artists Desk/DutchCulture, Art Motile, On-the-move and Interarts, among others.

Finally, a workshop led by Julie's Bicycle will address a pending issue in our agendas: the environmental impact of artist mobility. During the workshop we will explore the relationship between mobility and residency programmes and their environmental impact, presenting solutions to make them more sustainable.