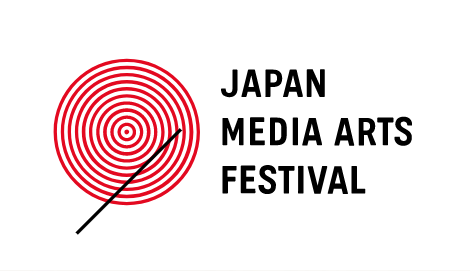 Duration of residencies:August 1 - October 5, 2017 (18:00 Japan Standard Time)
Location:Across the globe
Content:
The Japan Media Arts Festival is a comprehensive festival of Media Arts (Japanese: Media Geijutsu) that honors outstanding works from a diverse range of media - from animation and comics to media art and games. The festival gives awards in each of its four divisions: Art, Entertainment, Animation, and Manga. It also provides a platform for appreciation of the Award-winning and other notable works. Since its inception in 1997, the festival has recognized significant works of high artistry and creativity, and in addition to a yearly Exhibition of Award-winning Works has held other events, such as symposiums, screenings, and showcases.
This year, the 20th Festival received 4,034 entries from 88 countries and regions around the world, demonstrating is continuing evolution as an established annual international festival. Award-winning Works are exhibited both within Japan and abroad through various projects and events organized by The Agency of Cultural Affairs, Government of Japan which aims to develop and promote the creation of Media Arts by focusing primarily on the new generation of artists.
*Accept Works of Four Divisions (Art, Entertainment, Animation, Manga)
1. Art Division
Interactive art, media installations, video works, video installations, graphic art (illustrations, photographs, computer graphics, etc.), internet art, media performances, etc.
2. Entertainment Division
Games (video games, online games, etc.), video / sound works (music videos, independent and advertising videos, etc.), multimedia productions (including special effects videos, performances, projections), gadgets, electronic devices, websites (including web promotions, open source projects), application software, etc.
3. Animation Division
Animated feature films, animated short films, animated series, etc.
4. Manga Division
Comics published in book form, comics published in a magazine (including works still being serialized), comics published online (for computer or mobile devices), self-published comics, etc.
*Awards
For each division, a Grand Prize, Excellence Awards, and New Face Awards will be awarded on the basis of artistic quality and creativity. In addition, Special Achievement Awards will be awarded on the recommendation of the Jury to individuals or groups who have made a special contribution to Media Arts in any of the four divisions.
Grand Prize: Certificate*, trophy, 600,000 Japanese Yen
Excellence Award: Certificate*, trophy, 300,000 Japanese Yen
New Face Award: Certificate*, trophy, 200,000 Japanese Yen
Special Achievement Award: Certificate*, trophy
Other outstanding entries will be chosen by the Jury as Jury Selections
Entry Online: http://festival.j-mediaarts.jp/en/entry/entry-guidelines/