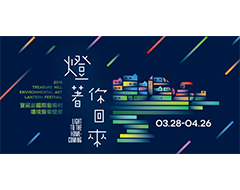 Duration of residencies:2015.03.28-04.26
Location:Treasure Hill Artist Village (No. 2, Alley 14, Ln. 230 Dingzhou Rd. Sec. 3, Taipei, Taiwan), Taipei Artist Village (No. 7 Beiping E. Rd., Taipei, Taiwan)
Content:

E-Mail:artistvillage@artistvillage.org
Phone:
+886-2-2364-5313
Surviving the turbulent past, a new day has come.
The Treasure Hill Artist Village has attracted dozens of residential artists from around the world ever since it was formally established in 2010. These artists conduct short-term residency programs in a manner of nomadic existence or self-imposed exile, forging up a symbiotic relationship with the existing settlement. Similar to their predecessors in the bygone era characterized by political and cultural turbulence, these artists reside in the Treasure Hill, gazing down in wonder at Taipei City spread below them and trying to discover the quintessence of life.Initiated in 2012, the annual Treasure Hill Lantern Festival challenges the traditions of and brings novelties to this community by inviting artists from around the world to the settlement characterized by unique topographic features. These artists create irreplaceable and unreproducible works, which is why the annual lantern festival attracts considerable attention and lofty expectation. Breaking away from the previous pattern, the lantern festival this year for the first time fosters interdisciplinary collaborations among artists from various backgrounds. In addition to static exhibition, it harmoniously blends music, drama, and dance, demonstrating a riotous profusion of arts. The festival exoduses different and unique charms day and night, which creates an experience the visitors will remember.
● Date:2015.03.28 – 04.26 11:00 - 22:00 (Closed on Monday,except on 4/6)
● Venue:Taipei Artist Village、Treasure Hill Artist Village
● Opening Performance:2015.03.28 ( Sat. ) 7:00 pm Treasure Hill Artist Village
● Artists:
Treasure Hill Artist Village
3/28 Opening Performance: CHOU Yu-Cheng × Scarecrow Contemporary Dance Company
Exhibition × Performance artists:
CHEN Sung-Chih × YU Yen-Fang
LUO Jr-Shih × Betty Apple
HO Joyce
TAI Han-Hong
TSENG Wei-Hao
NISHIHARA Nao
NYUBO Abe
Taipei Artist Village
CHOU Tung-Yen
● Supervisor:Taipei City Government
● Organizer:Department of Cultural Affairs, Taipei City Government, Taipei Culture Foundation
● Planner:Department of AIR,Taipei Culture Foundation
● Curatorial Team:
Artistic Director : Wu Dar-Kuen
Crew List : Lee I-Hua, Chou Yun-Ju, Yang Ching-Ching, Jeng Cheau-Wen, Hung Travis
Public Relations: Yang Green
● Facebook and more information:https://www.facebook.com/artthav
● Tel:02-23645313