Artist:
WANG Pei-Hsuan
Country:
Holland
City:
Oisterwijk
Residency:
Sundaymorning@EKWC
Chinese URL:
N.A
Residency Recollections
Location Project: Residency at Sundaymorning@EKWC

I. Project Overview

Location Project aims to examine personal identities that are constructed based on places and lands. Combining methods of fieldwork research, sample collecting, data analysis, and data recreation, it digitalizes, reconfigures, and exports in new, tangible forms the pocketable items collected from different places during my trips around Taiwan and other parts of the world: places that are important to the development of my identity throughout the years. Sundaymorning@EKWC serves as a production base for this project, and ceramics the key material to realize the heavily process-based practice.

II. Production Base

Sundaymorning@ EKWC is located in the town of Oisterwijk in the southern part of Holland. The center was renovated from an over-100-year-old leather-working complex. The factory ceased production over a decade ago, and was left vacant for several years. The elegant brick structure houses modern equipment as well as industrial remains that can be dated back to the 19th century. In recent years, groups and organizations from the arts and creative industries has begun to enter the space, initiating a series of renovation and coalition projects that would potentially connect various institutions from a variety of disciplines together to create a cultural space for the public.

Sundaymorning@EKWC provides artists, designers, architects, and practitioners in all backgrounds the space, equipment, and technology needed to further investigate the possibilities within the ceramics material. Since its relocation to the old leather factory in Oisterwijk from S' Hertogenbosch in 2015, the center has begun planning programs that would allow more public participation as well as incorporate educational components to engage with the broader audience.

Since its establishment in 1969, Sundaymorning@EKWC has uninterruptedly promoted the technology and application of ceramics, and is the home of several automatic Blaauw kilns, electric kilns, 3D printer, CNC mill, 3D scanner, Styrocut machine, as well as plaster/mold making equipment (plaster lathe/wheel, cuddle boards, marble tabletops, silicone molds, etc). It also houses other firing, glazing (raw materials, readymade glaze collection, underglaze + overglaze, terra sigillata, luster, glaze library, etc), clay mixing, slip mixing, spraying, woodworking (stock lumber, vertical table saw, bandsaw, radial arm saw, bench sander, drill, etc.), and metalworking (welding and basic materials) facilities. The center has alternative exhibition spaces for showcasing small to large scaled works, and owns a shop for handy tools and materials that are sold at prices a bit lower than in the market.

However, what make the residency experience a particularly fulfilling one are the in-house technical advisors and interns at Sundaymorning@EKWC. Advisors specialized in different fields are often active art practitioners themselves, providing not only technical assistance, but also artistic advice to the residents. They have shared with me much knowledge about ceramics and other materials, and also inspired me to problem-solve, conjuring diverse solutions to approach the tasks while introducing culturally and geographically specific methods to analyze and resolve. The participation of technical advisors and interns along the making process allows residents to experiment freely, activating the studios as a testing ground for new thoughts and forms. Ceramics, a body of materials too often overlooked by the art world as "crafty" and obsolete, becomes a powerful medium charged with unlimited potential.

During my residency period, I've had the privilege to acquaint with artists from the Netherlands, the UK, Scotland, France, Belgium, Italy, Germany, the Czech Republic, Turkey, the US, Brazil, Japan, Australia, and New Zealand, etc. These talented individuals come from backgrounds as diverse as visual arts, performance art, composition, industrial design, utilitarian ceramics, metalsmithing, and painting, etc.

Resident artists join dinners together, and also talk about each other's works informally in the studios, sharing conceptual or technical ideas. Coming from unique geographic location(s) with particular field(s) of profession, each artist carries with him or her specific ways in viewing art and the world. I have noticed that, in general, European artists seem keener on exploring topics in the conceptual realm, such as existentialist and formalist aesthetics; while artists from the so-called Global South are more inclined to discuss social and political issues in the current globalized setting. Perhaps this disparity in project interests originates from the level of "comfortness" situating in a less or more "superior" socio-political location in the contemporary world. Meanwhile, it is important to note the absence of artists from Africa in the residency mix. The Director of Sundaymorning@EKWC mentioned that one of his frustrations in promoting the program lies in the inability to receive applications from African countries, despite all the attempted efforts in connecting with the region. This frustration indicates a certain push—be it funding, visa complications, or deeper cultural/post-colonial barriers—from considering the program as feasible. I believe this is a challenge that many residency programs around the world faces, to achieve fairness in diversity.

III. Process of Making

In addition to continuing collecting samples in the local area, I 3D-scan over 80 samples already acquired from other parts of the world. The accompanied numerical data are used as variables in transforming the digitalized forms of the samples in computer modeling programs. Through mold making, 3D printing, remaking molds, and various other processes, the altered, digitalized forms are exported via vehicles such as slip, clay, and minerals, and are finally glazed and fired to become mixed media objects and installations back in real space.

Clay can be a gentle, earthy, and malleable medium, but also a sharp, precise, and industrial material. Utilizing the state-of-the-art facilities in Sundaymorning@EKWC –3D printing, CAD/CAM, CNC mill, Styrocut, 3D scanner, Rhino software, automatic Blaauw kilns, etc.—Location Project is able to create, recreate, and reimagine stories based on actual and constructed places through material and technological processes that traverse the real and the virtual, transforming materials and also the narratives within.

IV. Public Showcase The Open Studio exhibition "Test Case II" features artworks from all resident artists. The title embodies the experimental and in-progress quality that are present in the ceramics material as well as in all resident artists' projects. It also considers the new residency site at an old, renovated leather factory as an alternative exploration ground. Over 200 visitors join the Open Studio event; among them are community members, government officials, curators, artists, museum and gallery professionals, etc. It is a wonderful chance to view other artists' works and to exchange ideas.

V. Conclusion

I have gained much knowledge in mixing clay, glazing, firing kilns, drying materials, 3D scanning, 3D modeling, plaster and silicon mold making, slip casting, press molding, etc. during my time at Sundaymorning@ EKWC. It would be interesting to advance these techniques and apply the 3D modeling skills at Taiwan's maker spaces for further investigation. It has been an eye-opening experience meeting artists with an array of practices from other parts of the world with whom I can collaborate in future endeavors. The residency as a whole serves as a testimony that ceramics can be an extremely workable material with limitless potential to enlighten and solve problems. It can be a refreshing reference for Taiwan's ceramics community, which may have focused too much on technicality and formal refinement.

I would suggest practitioners from all creative fields to come up with the wildest and most impossible proposal to experiment at Sundaymorning@EKWC. It would be a bit of a shame to simply anticipate safe, polished, and finished work from the residency—there are many helpful technical advisors and endless things to try out after all. In short: leave the things that can be made in Taiwan in Taiwan, and create something thing totally new.
Images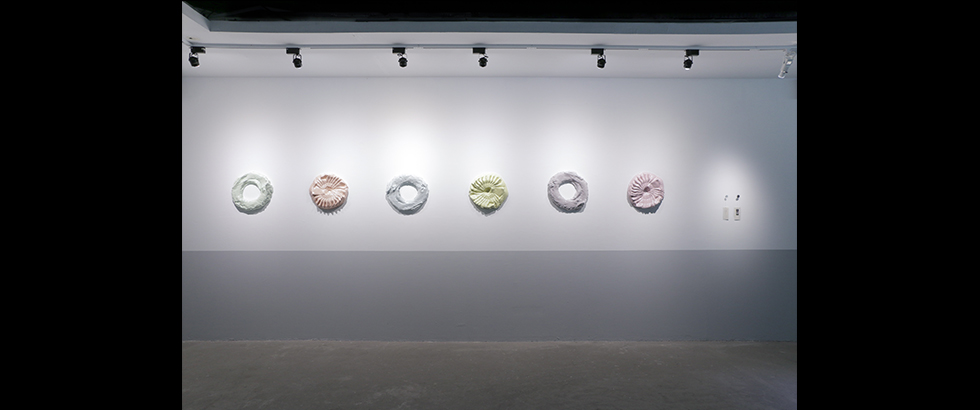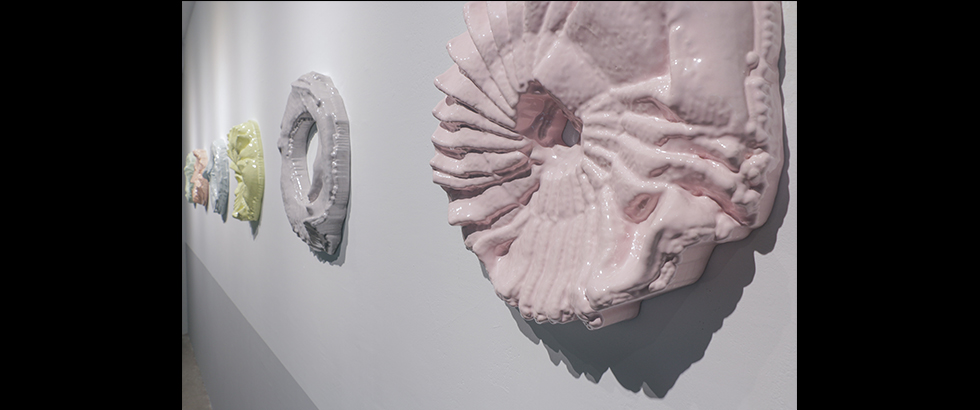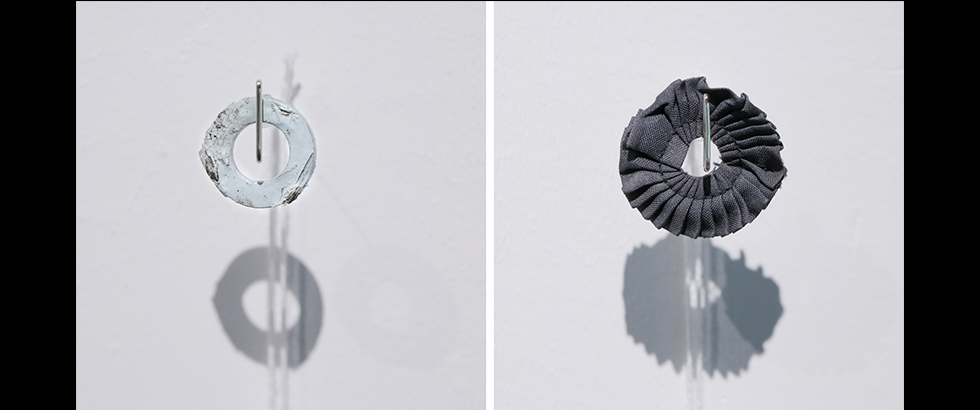 Images Resource:WANG Pei-Hsuan