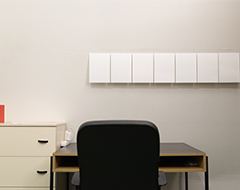 Artist:
LAI Chih-Sheng
Country:
France
City:
Paris
Residency:
Cité Internationale des Art
Chinese URL:
N.A
Residency Recollections
I. Introduction:

I had always longed for studying abroad or living overseas for an extended period of time when my capability and financial condition were not allowed. As for my creative career, I was also in desperate need to come into direct contact with the development of western art and be exposed to different beliefs and ideologies. Therefore, when I had the opportunity to put aside my current job and engage in art full-time, the first thought came to me was to go to the Europe, a place like Paris, for a long-term residence program. The reasons for me to take a residency were to keep some distance from the real life, come into contact with strange things in a different surrounding, expose to different ideas, and enrich my life experience from the places I visit and things I see. Also, I hoped to define my creative dimensions, examine my ideas, and expand my horizon. Ultimately, with the cross-cultural thinking and unique creative inspirations, I would have the opportunity to create a work on site in a foreign city.

II. Creative Theme and Process:

I arrived at Cité Internationale des Art at the heart of Paris on August 1, 2014. This artist village was founded in 1934. It is located in the 4th arrondissement of Paris northern to Île Saint-Louis on the right bank of Seine. Every year, dozens of hundreds of artists from over fifty countries around the world come to live in the village's 324 studios (284 in Marais, about 40 in Montmartre). Outside of the village is the cultural and historic center of Paris, and the nearby landmarks include the European Photography Museum, Picasso National Museum, University of Paris-Sorbonne, Notre-Dame de Paris, Orsay Museum, Paris College of Art, Orangerie Museum, Louvre Museum, Centre Pompidou of Paris, and dozens of contemporary galleries in Marais. During my residency, I enjoyed walking around these important cultural attractions.

Cité Internationale des Art is a very accepting and diverse artist village. Artists here are not only practitioners of contemporary arts but also professionals in the areas of design, illustration, film, photography, and ceramics. Performing artists occupy another half of the village; therefore, there are often diverse presentations of theatre, dance, and music. The artists have a lot of opportunities to interact and exchange on thoughts and creative ideas. One rather unfortunate thing was that local curators and art critics did not show up at Cité Internationale des Art often. Only a few artists who wished to further develop their exhibitions or establish connections with Paris' art communities could get in touch with important local curators and art critics, and these opportunities came from their creative background and the resources they already had.

As for my creative works during my residency, in addition to further developing existing creative context, considering, planning, drawing on paper, and sketching spaces, another important task was to establish external network with the local art community. I became acquainted with other artists in the village, discussed cultural differences, looked into issues of art together, conducted dialogues on our creative works, and participated in presentations at the village. I also visited many important exhibitions in Paris. Exhibitions I was most interested in included L'état du Ciel and Inside at Palais de Tokyo, Duchamp Retrospective and Jeff Koons Retrospective at Centre Pompidou, Paris Photo 2014 at Grand Palais, and FIAC 2014.

During my residence program, I received an email from Director Ralph Rugoff of Hayward Gallery in London. Ralph was the curator of Biennale de Lyon 2015. He had originally planned to visit me in Taipei, but upon learning that I was in Paris, Ralph visited my studio at the Cité Internationale de Art on October 24. We discussed my works from the past two years, and he invited me to partake in the biennial. Because many of my creative works were onsite installations, Ralph was very thoughtful and arranged my visit the Lyon Museum of Contemporary Art on November 29, so that I could take a look at the exhibition space and begin developing my creative project. In mid December, I submitted three proposals, which would be taking place at the Lyon Museum of Contemporary Art and the La Sucrière.

Perhaps it is not just about maintaining the reference of creative contents here in Paris; I believe the overall social atmosphere, the thinking and mindset, and the way of living in Paris are all important experience. Here, I see how French people are concerned with values such as liberty and equity, and they also highly regard their traditions and culture. They have strong confidence and sense of superiority so they imitate no one. They regard themselves as the center of the world so they do not grow anxious when they are not in-sync with the rest of the world. In the metro stations, we see people walking in slow paces; it takes three hours to finish a meal in a French restaurant; and the banks of Seine are full of people strolling. The most nervous people in this city are the visiting tourists from other parts of the world in the rapid footsteps and long queues. The tourists are afraid of being mugged or robbed and are afraid of the homeless people. They are experiencing the most romantic city with an anxious mind. This state tremendously shocked me, as I have never been sure of the pride in my own tradition. We are always bustling, worrying that we would fall behind others, and trying to catch up with the world. We try to copy the models of the U.S., Europe, Japan, or even South Korea. We always compare ourselves with others and never think about the uniqueness and value that exist only in our distinctive position. We only worry about the economic issues and the status quo, and pay no attention our history, culture, and attitude for life. When I wandered in the streets of Paris, I often asked myself—what is important and what are we leaving behind to this world?
Images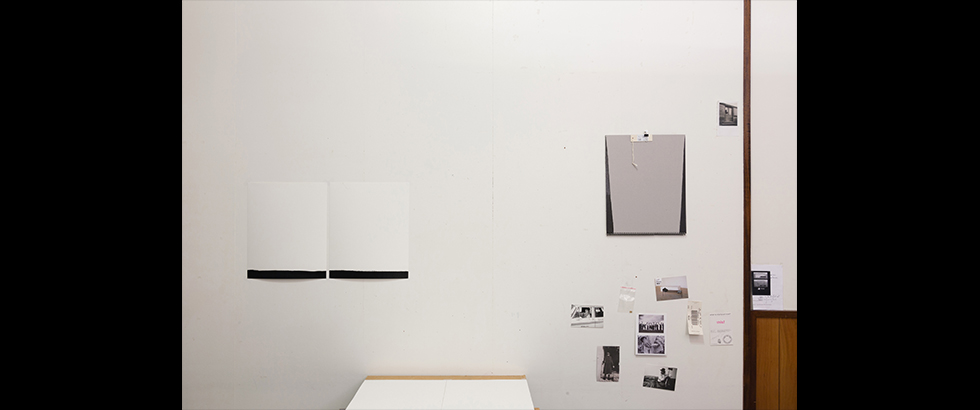 Images Resource:LAI Chih-Sheng