Artist:
KUO I-Chen
Country:
USA
City:
New York
Residency:
International Studio & Curatorial Program (ISCP)
Chinese URL:
N.A
Residency Recollections
I was a resident artist at the International Studio & Curatorial Program (ISCP), a non-profit art institution founded in 1994 that aims to promote the development of contemporary art. A residency for sponsored international artists and curators at ISCP lasts at least three months, up to a year. ISCP has received 1,900 artists and curators from 62 countries including the US, to date. In 2008, ISCP moved from Manhattan to a nearly 60,000 square meter building, built in 1901, in East Williamsburg in Brooklyn. The three-story building has a total of 35 studios and an open kitchen for artists; however, it does not provide accommodations. A complete set of video and audio equipment is also available and there are many art supplies stores nearby. In addition, ISCP teams up with the local community to promote art workshops and to provide artists of different genres with a space to work on their projects without having to worry about resources.

Open Studios, open to the public twice a year in April and November, attracts about 10,000 visitors every year, including gallery agents, curators, artists, arts patrons and students on field trips. Every year more than 100 artists and curators participate in the residency program.

To help resident artists network and become immersed in the local art community, ISCP also arranges one-on-one interviews with curators who make regular visits. There are also field trips that take artists to see various exhibitions that vary from what is normally on display for the public. For example, the well-known sculpture park at Storm King Art Center in suburban New York and Dia: Beacon, a fine arts museum known for its collections of contemporary art. As it takes one hour to get there by car, artists are able to relax and interact with each other while taking a break from their busy and hectic lifestyle in New York.

Residents are invited to sign up online for 30-minute presentations to share their artistic experiences with one another. These exchanges allow artists to learn more about each other's genres and artistic styles. At the recommendation of ISCP, resident artists also have the opportunity to work with local art institutions. In 2009, Taiwanese artist Hsu Tang-Wei collaborated with the New York City Department of Transportation on a public art project at ISCP's recommendation. This particular project won acclaim during Open Studios in November and received lots of positive feedback. Kari Conte, ISCP's director of Programs and Exhibitions, highly praised the content and the style of the project. At Conte's recommendation, the Taiwanese artist and Times Square discussed the possibility of displaying the project on the Jumbotron in Times Square.

Prior to 2001, the United States, the world's most powerful country, was a wonderful place to me. In my American dream, each and every wonderful thing takes place in the States. However, the 9/11 attack broadcast live on TV prompted me to rethink the sugar-coated Big Apple. It seemed like the fog-like falling debris had revealed some hidden truth regarding the constant struggles between one's inner world and the outside world. As an outsider, I was trying to use my own experience to understand what was going on around me.

In 2012, I was invited to attend an exhibition in Hiroshima. During my trip, I visited the Hiroshima Peace Memorial Museum. The depressing images of victims and ruins following the atomic explosions left a major impact on me. Is today's world better after the end of World War II? While the Manhattan Project that began in New York ended the war, it also caused the nuclear war crisis. Five decades later, we are still living in the shadow of the crisis. The Post-911 Terrorism, global financial tsunami, energy crisis and global warming have posed a threat to our lives. While I had a lot of wonderful and memorable experiences during my brief stay in New York, I also had a lot of doubts. I kept asking myself: What is New York to me? The city has two worlds: the one on the surface and the one beneath. On the one hand, there are lavish living styles and skyscrapers. On the other hand, there are trash, mice on the subway, young homeless, homeless veterans, and even homeless holding babies. These visions kept challenging my American dream, a dream that is far from realistic.

I felt honored to be sponsored by the Ministry of Culture to participate in ISCP's residency program in New York. Experiencing culture shock and diversity not only gave me more possibilities when it comes to creativity, but also allowed me to develop a better understanding of my future direction. Exchanges with artists from different countries around the world made me think deeper into culture aspects. I am very fortunate to be a Taiwanese artist, as artists from other countries do not necessarily have a government sponsorship of the artist-in-residency program. I hope my valuable experience is helpful to Taiwan in terms of the implementation of an artist-in-residency program. The Artists Cluster that I founded with other Taiwanese artists will also have a residency program in the future. It is my belief that residencies for artists are not only the best way to learn the living styles of different cultures but also allow for the broadening of artists' horizons and perspectives. After all, art is life.
Images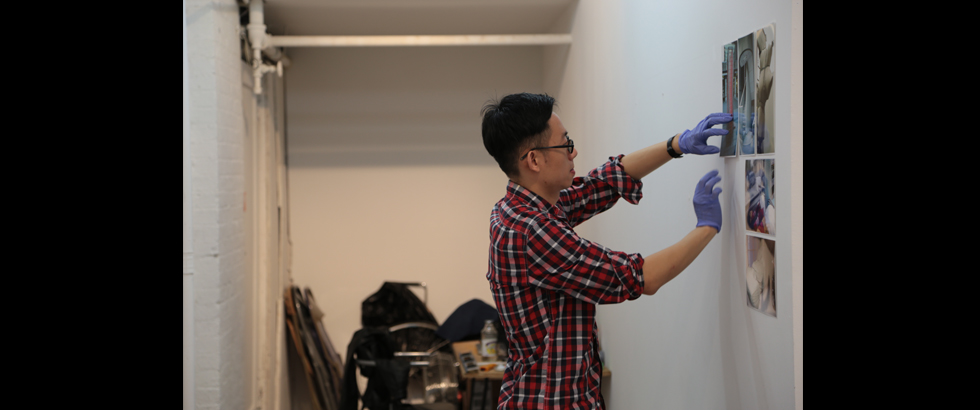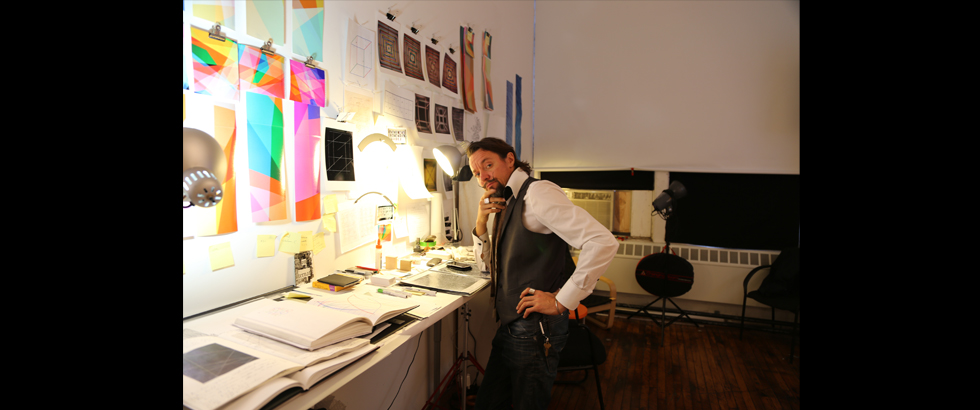 Images Resource:provided by KUO I-Chen