Laha Mebow (CHEN Chieh-Yao)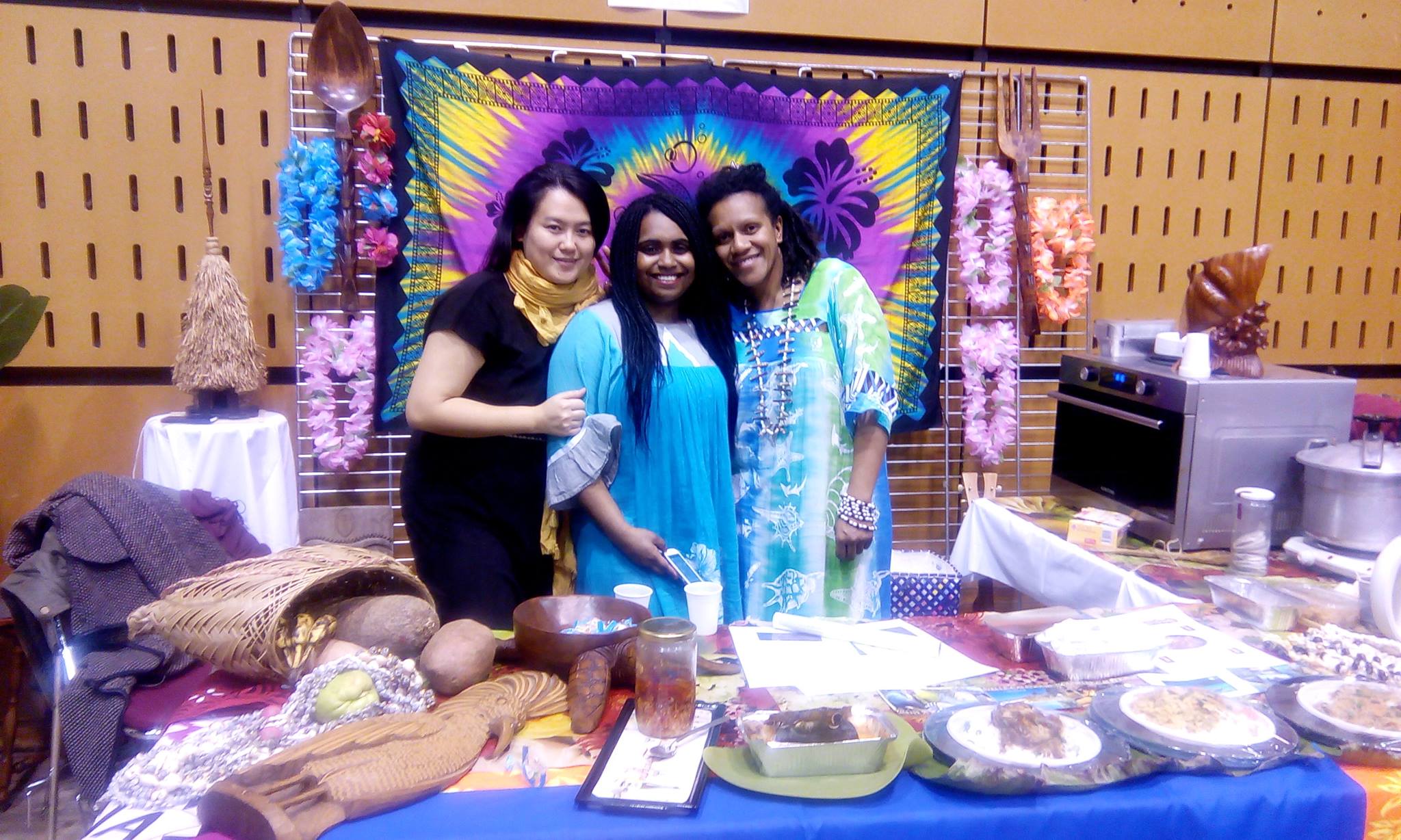 Name: Laha Mebow (CHEN Chieh-Yao)
Residency: Cité Internationale des Arts
Country: France
City: Paris
Residency Period: 2016/2~2016/7
Disciplines and media: Film Making
Works in residency: N.A
FB/LinkedIn: N.A
Personal Links: N.A
Chinese URL: http://artres.moc.gov.tw/portal_c1_page.php?button_num=c1&cnt_id=198&search_word=&search_num=
Artist Statement

Laha Mebow (Chen Chieh-Yao, her Chinese name), the director, graduated from Shih Hsin University, Department of Radio, TV and Film. Laha is her tribe name, and she is the first female aboriginal film director in Taiwan. She has training in scriptwriting and directing and is also an experienced TV producer. She has been devoting herself to the field of film and TV for almost 18 years, including working on the team of the internationally renowned Taiwanese director, Ming-Liang Tsai. Laha's work focuses on aboriginal documentary and drama. Due to her indigenous identity, she specializes in the indigenous theme. Recently, she focuses more on including Austronesian culture, aiming for shooting international drama film in the future.

She is the recipient of the 23rd Annual Top 10 Outstanding Young Women Award in March of 2015 for her contribution to aboriginal issues. In 2016, Laha visits Cité Internationale des Arts in Paris, as an artist-in-residence under the recommendation of Ministry of Culture of Taiwan government.

On The Residency Program

The purpose of this exhibition in Paris is for the exchange of ideas and to promote the friends of Taiwan. I filmed Laha Mebow's friends during her time in Paris, including African dancers, Yugoslav musicians, Iraqi poets under political asylum, African painters, Taiwanese dancers, Japanese pianists, college students from the French territory New Caledonia, and actors etc. In particular, I paid attention to the different identities and appearances of these people and how they would rise up to become noticed in this metropolis of a city.

"Identity" is therefore an important element of this exhibition. In addition to capturing the local foreigners, Laha Mebow also uses her identity and culture from the Taiwanese Atayal tribe to dialogue with audiences and convey and explore her self-identity. Her drama and documentary films relating to identity exploration in Taiwan are played back for the audiences in Paris to better understand her identity and background as a creator, and to spread the artistic energy of Taiwan's indigenous people into the cultural heart of Paris.

Creators must be able to open themselves up while on the move. Sometimes, life has to be experienced by an individual to the fullest, and of course, we must also take full advantage of the resources available at the residency. In addition to the public exhibition venues at the residency, including even our workshops can be used for our desired purposes. We must not be afraid of the outside world and we may even have to go through a few more exhibitions or exchanges to help create and plan for the future. La Cité Internationale des Arts is located in the city center of Paris and is easily accessible with a long history to attract the audiences. The online website and arts resources of the residency program is also an effective promotional material for our artists in local exhibitions as we need to participate in more exhibitions and exchanges. This city is not merely a place to live in but rather where talents easily conjugate, and as a result, more events and discussions of art should be made available.
Images