Taipei Contemporary Art Center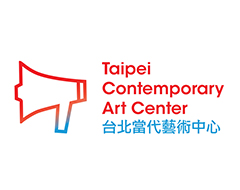 Date established:2010
Country:Asia - Taiwan
Type of Organization:Taipei Contemporary Art Center (TCAC) is an independent art space established by Taiwanese artists, curators, critics, writers, scholars and cultural researchers.
Disciplines and Media:Visual Art,Curating/ Research/ Critics
Contact information:

Name of residency:Taipei Contemporary Art Center
Address:1 Fl, No.11, Lane 49, Bao An St, Da Tong Dist, 10346 Taipei
E-mail:office@tcac.tw
Website:
http://www.tcac.tw/
Phone:
+886-2-25501231
Fax:
-
General Information
Founded in February 2010, Taipei Contemporary Art Center (TCAC) is an independent art space established by Taiwanese artists, curators, critics, writers, scholars and cultural researchers. TCAC aims to provide an open platform to present, exchange, create and share. As an organization, it embraces aesthetic expressions, which test institutional conditions and values beyond market forces and individualism. The core value and mission of TCAC is to create a critical public sphere, promote international exchange and provide diverse art experiment possibilities and learning programs. TCAC investigates the practice of conceptual institution and organization through reflecting the critical paradigms of the cultural environment, and respond to the needs and desires of the local community to explore the cross field and cross cultural exchanges. Since 2010, TCAC has organized more than 400 events, featuring various exhibitions, forums, talks, workshops, performances in the program. The main projects include: Young Artist Salon and Friday Bar (2010-2011), Forum Biennial of Taiwanese Contemporary Art (2010), exhibition Trading Futures (2012), Curating Now and Institutions Forum (2013), The Burning Issues Residency (2014), international workshop and forum Made in Public (2015), exhibition Portrait Portrait (2016), international forum Common Task (2016) and TCAC Curatorial School from 2014 to 2016. Our current venue provides open resources to the public, including an art library and TCAC Video Lounge x Hong Gah Museum TIVA video art archive. The multi-functional venues are used for exhibitions, talks, and screening. TCAC is an association supported by 57 members, including 9 board members and 3 auditors who offer professional advisory, auditory support, and fundraising advice. The staff consists of a curatorial team who is responsible for institutional direction, operation, programming, and fundraising. Educational opportunities are also provided for interns and volunteers to participate in various aspects of art production.
About Residency
*AIR program at TCAC is currently by invitation only. There is no open call for artists/curators.

TCAC proposed the key program "Burning Issue Residency Programme". In comparison to traditional on-site and outcome-emphasized residency, this new form of residency mainly focuses on the cultural researchers and the contemporary artists and curators with their long-term concerned issues as their proposed projects. Whether the proposed issue is important or not is to be the key factor for candidate' selection; then, the chosen issue is going to be developed as a unique research-based-residence project. The core concept is identifying the value of residency experience is based on the "process", not the "product". The process of residency could discover more ideas on their own issue or maybe cause some prominent influences, create more possible outcome of product, or maybe raise even more questions on the issues. Then, when the participants come back to where departure (Taiwan) after all, the research can be carried on and the proposed issues throughout their experience of residency can be further developed.
Residency programs
Duration of residencies:

By project

Number of artists resident at one time:

By project

Grants available:

N.A

Expenses paid by artist:

Living expense
Application:

AIR program at ACTC is currently by invitation only. There is no open call for artists/curators.

Selection procedure:

By invitation

Expectation from the artists:

-

Presentation of artists' work:

-
Description of residency
Setting:

Urban

Working Language:

English,Mandarin

Resources:

Projectors, speakers, video/sound/digital equipment. May provide other technical support if needed.

Number of studios:

-

Facilities:

-
Size of studios / Type of Sudios :

- / Private Studio

Accommodation:

N.A

Companions allowed:

No
How to reach
Nearest international airport:

Tao-Yuan International Airport

Nearest local airport:

Taipei Song Shang Airport

Nearest train station:

Taipei Main Station

By Car:

N.A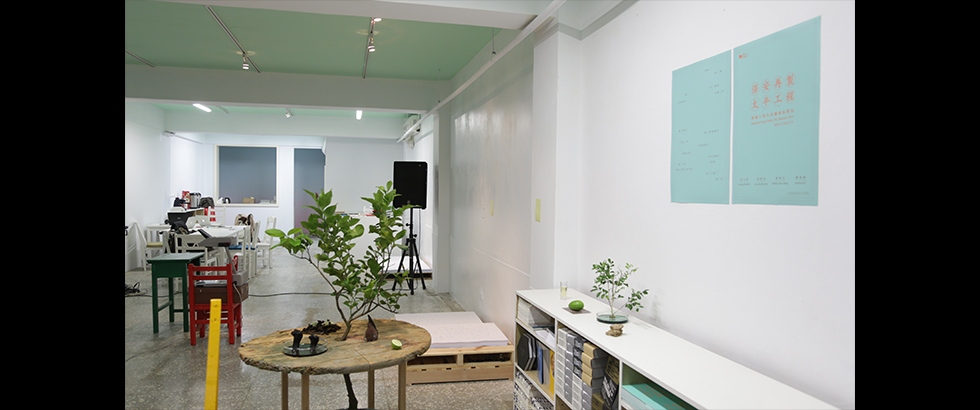 Images Resource:Images Provided by TCAC