N-Factory AIR Program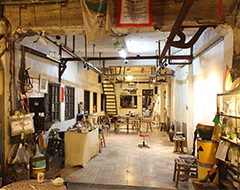 Date established:2016
Country:Asia - Taiwan
Type of Organization:Non-Profit Institution
Disciplines and Media:Sound Art,Curatorial Practices,Community Art,Project-based Art,Performance Art,Curating/ Research/ Critics
Contact information:

Name of residency:Heteropia: Experimenting with Relationships
Address:No.9, Ln. 46, Xinyi St., West Central Dist., Tainan City 700, Taiwan
E-mail:ffffactoryy@gmail.com
Website:
http://www.n-factory-air.org/
Phone:
+886 6 221 2362
Fax:N.A
General Information
Establish in 2013, from a dinner table where everyone dine together, members of Neng Sheng Xing Factory gradually form themselves a commune and a quasi family. 26 year-old on average, these members care for natural environment and try to promote their ideas by organizing various social movements in forms of parades, exhibitions, forums, and etc. They try to urge the progress of bills regarding environmental issues, no fertilizer farming, equal marriage, and so on.
About Residency
Beginning with a project of discovering and reconstructing the subjectivity of Neng Sheng Xing Factory, N-Factory Artist in Residence program was set up in 2016. With an imagination of the curatorial, we organized three exhibitions under related topics: from global to local, and finally the influence from the young group. The factory offers rooms, studios, technical supports, local network and profound ties within connections with people. Having expectation that art could be a method for people to address certain issues in a more subjective way, we welcome artists, curators, and other people who work in the field of arts and culture. As all participants interact and live together in the factory, their production, through language of art, will expand new dimensions of perceiving things. By organizing various cultural events in a global perspective, we encourage more art projects that contain vitality and deep reflection in humanities.

We are looking forward to having a great time researching, creating, and making exhibitions with all potential residents and collaborators.
Residency programs
Duration of residencies:

Project from ideas to execution: 2 months. Presentation/Exhibition: 1 month.

Number of artists resident at one time:

3

Grants available:

Travel Expense,Living Expense,Materieal Fee,Free Working Space,Free Living Space

Expenses paid by artist:

All fees related to artist's personal assistant.
Application:

By invitation or open call according to annual project. Resolution will be made by committee.

Selection procedure:

By committee.

Expectation from the artists:

One performance/exhibition at least + One talk/workshop.

Presentation of artists' work:

According to agreements with the administrator.
Description of residency
Setting:

Urban

Working Language:

English,Mandarin,Taiwanese

Resources:

Shared kitchen, bathroom, bicycles, balcony, and workshop.

Number of studios:

2

Facilities:

Equipments and tools for carpentry, editing and broadcasting of digital materials, sound, and the exhibition space. Space located at Old Five Channels Cultural Zone, near Tainan TRA Station, bus station, traditional markets, post office, libraries, schools and other historical sites.
Size of studios / Type of Sudios :

165㎡ (maneuver space included) / Private Studio,Shared Studio,Live-work space

Accommodation:

Private Room,Shared Room

Companions allowed:

Charge
How to reach
Nearest international airport:

Tainan Airport (TNN), Kaohsiung International Airport (KHH)

Nearest local airport:

Tainan Airport (TNN)

Nearest train station:

Tainan TRA Station

By Car: Travel South: Take National Highway 3, exit at 196-Changhua Interchange, take National Highway 1 towards Changhua, exit at 319-Yongkang Interchange, take Zhongzheng N. Rd, turn right at Yong'an Rd., turn left when meet riverbank, turn right at Zhonghua Rd., take Zhonghua N. Rd., turn right at Sec. 3, Hai'an Rd., turn left at Chenggong Rd. turn right at Lane 93, Zhongxiao St, turn right again at Lane 46, Xinyi St.

Travel North: Take National Highway 3 to 86th Expressway, exit at 2-Wangli towards Sec. 1, Yongcheng Rd. till meet Ximen Rd., turn left at Chenggong Rd., turn right at Lane 93, Zhongxiao St, turn right again at Lane 46, Xinyi St.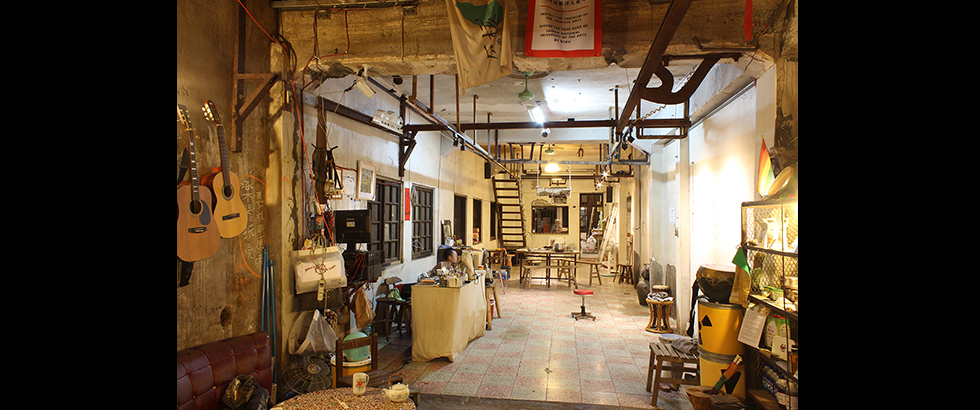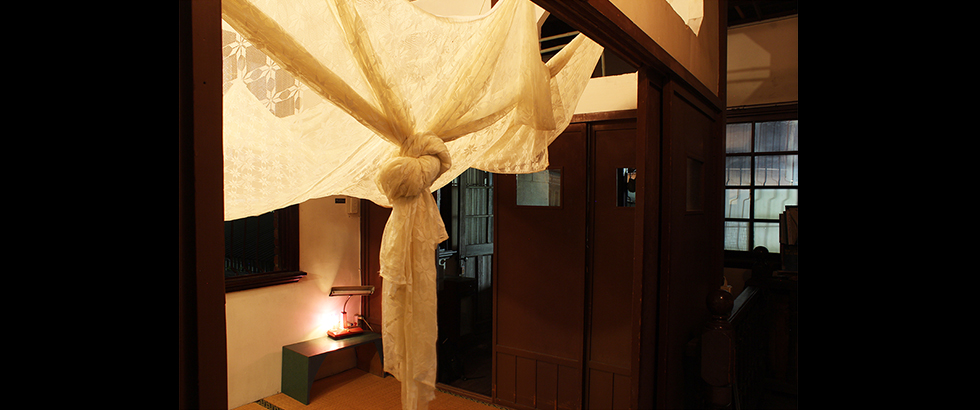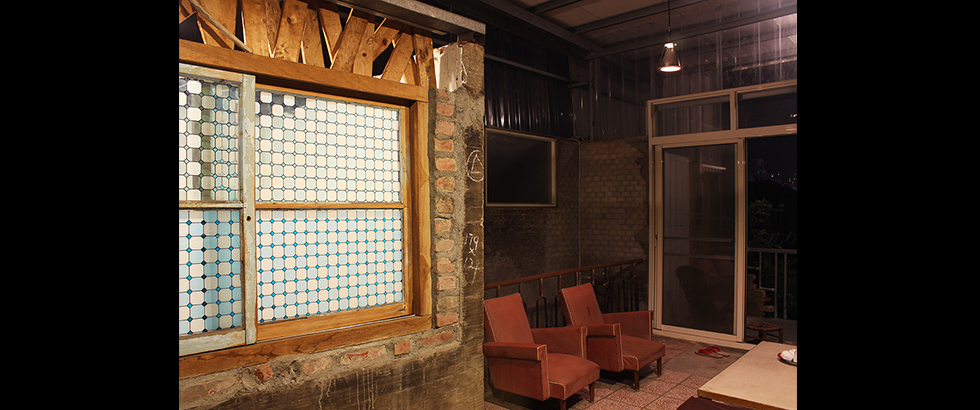 Images Resource:N-Factory AIR Program