Guandu International Outdoor Sculpture Festival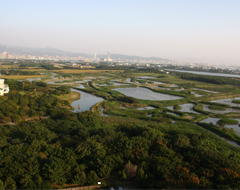 Date established:2006
Country:Asia - Taiwan
Type of Organization:Independent Association
Disciplines and Media:Land Art,Visual Art,Installation,Sculpture
Contact information:

Name of residency:Guandu Nature Park: Guandu International Outdoor Sculpture Festival
Address:55, Guandu Road, Taipei City, 11261 Taiwan
E-mail:festival@gd-park.org.tw
Phone:
+886 2-28587417
Fax:
+886 2-28588306
General Information
Located at the junction of Danshui and Jilong River, Guandu Nature Park is a nature reserve area consists of an integrated wetland environment of swamps and ponds. It is a great inhabitation for a rich variety of organisms, as well as an important relay stop for migratory birds. Therefore, it has been recognized by BirdLife International as an Important Bird Area. The park, authorized by Taipei City Government, is currently managed by the Wild Bird Society of Taipei (WBST) ,which devotes care to wetland and wild bird conservation.

Guandu Nature Park has been holding Guandu International Outdoor Sculpture Festival since 2006. Over the past 9 years, 53 artists from 24 countries around the world have accomplished collectively 62 pieces of artworks in Taipei, Taiwan. These reputable artists skillfully integrated their experience in life into their artworks. They also incorporated their personal appreciation for the environment and culture into their artworks and shared their concerns for environmental conservation and love for planet earth with the public. "Caring for our planet through art" is what we intend to convey via the festival, and these artists have accomplished just that.
About Residency
1. Artists are limited to using natural or recycled materials so as to ensure no compromise is made to the environment in the process of art creation. Even after the event is over, the artworks will be recycled or eventually decompose and return to nature.
2. Each artist will have 1-5 volunteers per day to assist the process of material collecting and installation.
3. Since Guandu Nature Park is a conservation area, artists need to follow all the environmental protection regulations.
Residency programs
Duration of residencies:

About 20 days

Number of artists resident at one time:

5-7

Grants available:

Travel Expense,Living Expense,Materieal Fee,Free Working Space,Free Living Space,Meal during working days

Expenses paid by artist:

Dinner, personal expenses
Application:

Open call (May to July)

Selection procedure:

By curator with approval of a jury panel

Expectation from the artists: 1. Artists should finish a site-specific outdoor sculpture installation in Guandu Nature Park or other display locations during the installation period. The artwork shall be exhibited for at least 3 months or more.
2. Artists should be interested in the relationship between nature, human culture, and environment. They should also have some experiences in working with local residents, volunteers, or junior high school students. While working on their artworks, the artists should be able to spark interest of the general public to participate in the process of such artistic creation.
3. The selected artists are required to have basic English communication skills and the ability to mingle with other artists, local residents, school teachers and students.
4. Artists should participate in the related cultural activities planned by the organizers (e.g. symposium, press conference, guide, opening)
Presentation of artists' work:

Exhibition, talks, on-site guide
Description of residency
Setting:

Suburb

Working Language:

English,Mandarin

Resources:

A shared lounge for artists and volunteers at Guandu Nature Park during creating period ( with snacks and drinks)

Number of studios:

Pop-up tent at working area

Facilities:

N.A
Size of studios / Type of Sudios :

N.A / N.A

Accommodation:

Private Room,Hotel accommodation with breakfast, individual room for each artist

Companions allowed:

Yes. Arranged on individual basis with companions paying their own expenses.
How to reach
Nearest international airport:

Taiwan Taoyuan International Airport (TPE)

Nearest local airport:

Taipei Songshan Airport (TSA)

Nearest train station:

Taipei Main Station, MRT KuanDu Station

By Car: From Downtown Taipei:
There is no left turn from Dadu Rd to Guandu Rd. Please make an U-turn under Dadu Bridge, then turn right onto Guandu Rd to reach the Park.

From Tamsui:
Please exit Dadu Bridge towards Taipei, then turn right onto Guandu Rd to reach the Park. Be careful of the traffic on the right side of Dadu Bridge as you exit.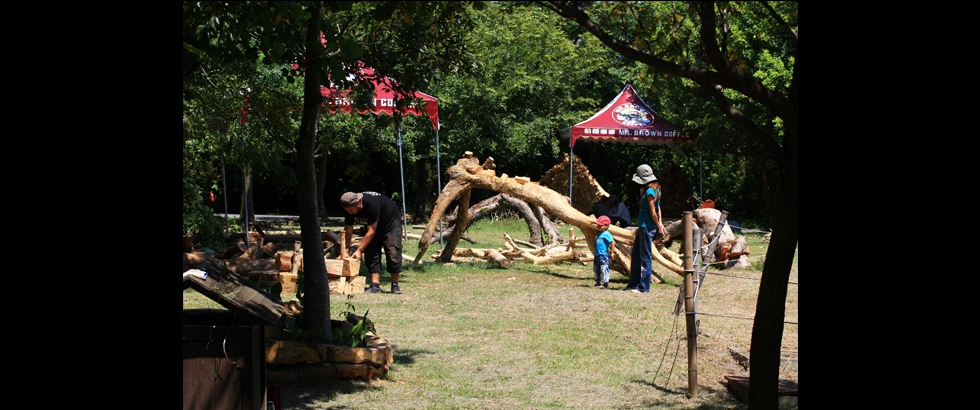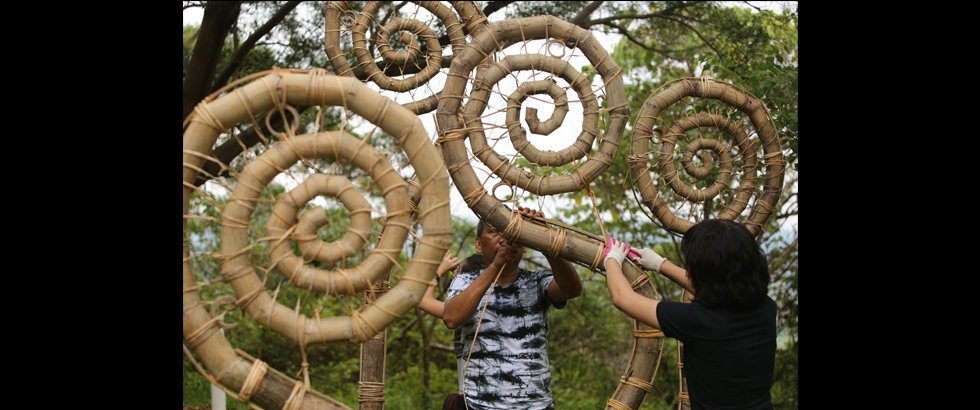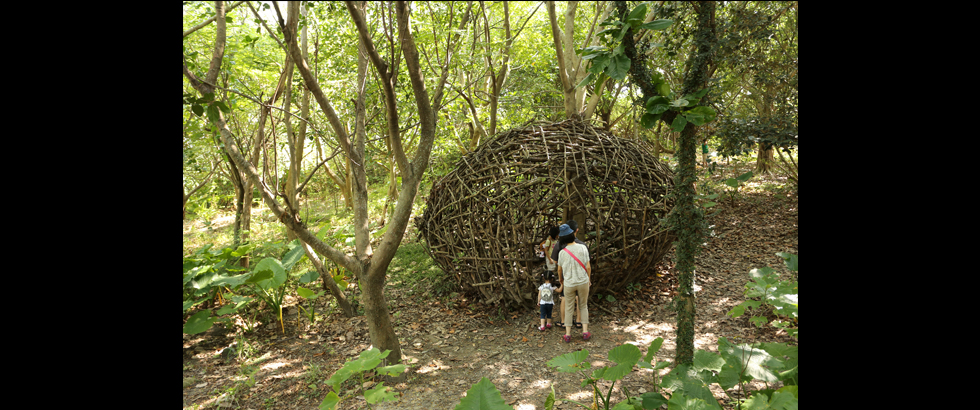 Images Resource:Guandu Nature Park