Hwataoyao
Date established:1984
Country:Asia - Taiwan
Type of Organization:Independent Association
Disciplines and Media:Plastic Art,Visual Art,Sculpture,Ceramics
Contact information:

Name of residency:Hwataoyao
Address:No.31, Nanshi, 2 Neighborhood, Yuanli Township, Miaoli County 358, Taiwan
E-mail:service@hui.com.tw
Website:
http://www.hui.com.tw/
Phone:
+886-37-743611
Fax:
+886-37-743611
General Information
Hwataoyao is aimed at creating an exchange platform for international artists and promoting aesthetics with an emphasis on multicultural harmony.

Crossed by the Tropic of Cancer, with the exception of a tropical southern tip, Taiwan has a subtropical climate. Temperatures in the Central Mountain Range that runs from north to south vary depending on the sea level. Simply spinning a globe allows us to clearly see that only in Taiwan will one be able to see both tropical plants in the Hengchun Peninsula and cold climate plants on Jade Mountain and Alishan (Mount Ali). The eco-diversity and biodiversity on the island has enriched and broadened the perspectives and the cultural lives of its inhabitants.

Situated in the hillside of Houyenshan Mountain, Hwataoyao with a zonal arrangement that stretches 10 hectares, was founded in1984. In cooperation with the agricultural reform farms in Miaoli, Taoyuan and Hualien under the Council of Agriculture, Hwaotaoyao has more than 600 native and ethnic plants. The traditional Taiwanese architecture and garden features pottery kilns, ecological preservation, poetry and Chinese landscape. The wood-burning kilns incorporate elements of culture, art, tourism and ecological preservation. Over the years, Hwataoyao has become a place for teaching students in related fields. The schools include Tunghai University, National Taiwan University, National Chung Hsing University, National United University, and Miaoli Community School. For more than two decades, Hwataoyao has shared its rich resources with 600,000 visitors. In 2013, it won the top prize from the Ministry of Culture for innovative garden tour services.

Over the past 30 years, Hwataoyao has been dedicated to promoting spatial aesthetics and the art of flower gardening, ceramics and kilns. Its dedication and years of interactions with artists have affirmed its mission: building an exchange platform for international artists and advocating life aesthetics with an emphasis on multicultural harmony. Hwataoyao is the international community's gateway to learning about the beauty of Taiwan.

It has now been 30 years since Hwataoyao's ceramic studios started making flower pots. Aside from the kilns and gardens with pavilions, visitors are also attracted to Hwataoyao's championship of life aesthetics with an emphasis on multiculturalism in Taiwan.
About Residency
The spatial aesthetics of Hwataoyao's overall design incorporates elements of architecture, poetry, ecology, and native plants. Therefore, it serves as an important example of the education of environmental aesthetics in Taiwan. Resources provided by Hwataoyao allow local and international resident artists to obtain a deeper understanding of the beauty and simplicity of Taiwanese culture. The kilns also provided a venue for artists to interact and collaborate.

Many people find ceramic art fascinating because it is an art form that combines both traditional and modern elements. Hwataoyao's mission is to introduce artists' individuality and Taiwanese culture to the international community in a unique style while breaking through traditions.

Under the artist-in-residency program, outdoor exhibitions, open studios, visits to wood-burning kilns will be held on a regular basis, allowing exchanges between artists, students and the public. Visitors will also be able to watch and experience the process of pottery making. This will provide a link between life aesthetics and artists' creative works as well as encourage further innovative ideas based on creativity and traditional culture.

1. Providing resident artists a space for their creative works.
2. Promoting the harmony in life aesthetics and ceramic art.
3. Introducing ceramic art and its features with hands-on experiences.
4. Dialogues between the public, artists and the local community.

There are 2 studios in Hwataoyao for resident artists. Accommodation and studio space are provided to artists free of charge. Assistance in holding exchanges and exhibitions are also provided.

We have Open Call once a year, with priority given to artists working in the areas of environmental arts, visual arts, and wood-burning kilns. The 2014 resident artists include Chen Cheng Hsun (ceramic art), Chen Mei Hwa (ceramic art), and Wang Pei-Hsuan (visual art).
Residency programs
Duration of residencies:

2 months

Number of artists resident at one time:

Max. of 2 artists

Grants available:

Free Working Space

Expenses paid by artist:

Transportation and other living expenses
Application:

Open call

Selection procedure:

Hwataoyaos selection committee

Expectation from the artists:

Exhibitions and open studio

Presentation of artists' work:

N.A
Description of residency
Setting:

Rural

Working Language:

Mandarin

Resources:

N.A

Number of studios:

2

Facilities:

N.A
Size of studios / Type of Sudios :

93 m2 / Private Studio

Accommodation:

Private Room

Companions allowed:

No
How to reach
Nearest international airport:

Taoyuan International Airport

Nearest local airport:

Taipei Songshan Airport

Nearest train station:

Rinan Station, Taiwan Railway

By Car:

Take Freeway No. 1. Exit at Sanyi Interchange, take Provincial Road No. 13 (to Dajia and Yuanli). Turn right at around 55 kilometers, take County Road 140 to the west, and turn right after 12 kilometers. Drive 1.8 kilometers before reaching the parking.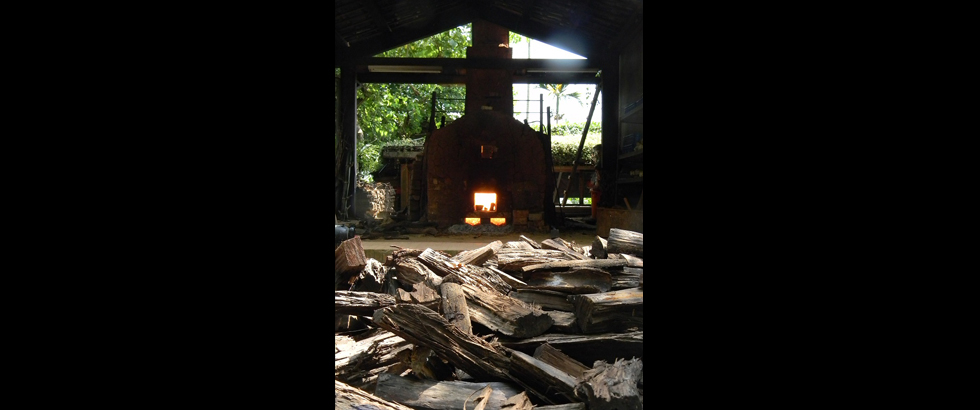 Images Resource:provided by Hwataoyao