Pier-2 Art Center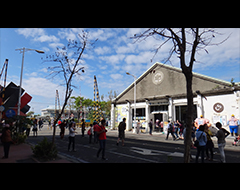 Date established:2000
Country:Asia - Taiwan
Type of Organization:Part of a Gov. Institution
Disciplines and Media:All types
Contact information:

Name of residency:Pier-2 Art Center Artist-in-Residence Program
Address:Dayi Warehouse C9, No.1, Dayong Rd., Yancheng Dist., Kaohsiung City 803, Taiwan
E-mail:pier2air@gmail.com
Website:
http://pier-2.khcc.gov.tw/
Phone:
+886 7-5214899 ext 3
Fax:
+886 7-5214840
General Information
Located in southern Taiwan, Kaohsiung is Taiwan's second largest city. Once an industrial hub, the harbor city is a gateway to international trade and is known for its diversity, vitality, and hospitality.

Pier-2 Art Center, situated in a dock in No. 3 ship canal of the Kaohsiung Harbor, used to be a harbor warehouse built in 1973. In 2000, looking for a suitable location for setting off fireworks on National Day, the Kaohsiung City Government realized that the dock was an ideal place for holding various events. In recent years, Pier-2 Art Center has become a venue for exhibitions and performances. They include: Delight of Chinese Character Festival, Kaohsiung Design Festival, Kaohsiung International Steel & Iron Sculpture Festival, Kaohsiung International Container Arts Festival, Megaport Festival, Rainbow Bay Festival, and Experimental Theatre Festival.

Pier-2 Art Center is not only a unique artistic and culture institution in Kaohsiung; it is also a popular, multi-purpose recreational area with tons of open space.

As an international art platform in Taiwan, Pier-2 Art Center positions itself as a hub that values the avant-garde, experiment, and originality. Over the years, the two warehouses in early stages of development have grown into large complexes with a total of 25 warehouses, including Dayong Warehouse, Penglai Warehouse and Dayi Warehouse. Besides holding art exhibitions and performances, there is also space designated for experimental theater performances and small-scale pop music concerts. Artists are also invited to participate in the artist-in-residence program.
About Residency
In early years, the Taiwan Sugar Corporation stored sugar and fishmeal at Dayi Warehouse. As the sugar industry transformed, the warehouse was later leased to ship-breakers as a workplace. It was not until 2012 when Dayi Warehouse became part of the Pier-2 Art Center following efforts of the Kaohsiung City Government. The old warehouse is nearly six-meters high, which is a unique feature. The warehouse mainly provides the innovative cultural industry with a space for artistic creations, R&D, and services. The space also allows them to cooperate with different sectors or engage in interdisciplinary programs.

Under the artist-in-residence program introduced by the Pier-2 Art Center, part of Dayi Warehouse is designated for resident artists or artistic groups. This includes a 33 square meter studio with a bathroom and a 17 square meter attic that can be used as a living room. As the Pier-2 Art Center is aimed at promoting artistic and cultural exchanges, the vitality to be brought by resident artists will further secure the center's role as a cultural platform for exhibitions and performing arts. In the future, there will be five studios with a living space as well as a lounge. The multi-purpose lounge can be used for entertaining guests, holding seminars and meetings or other administrative purposes. The lounge also has cooking and dining space.
Residency programs
Duration of residencies:

3-4 months

Number of artists resident at one time:

9

Grants available:

Travel Expense,Materieal Fee,Free Working Space,Free Living Space,An area and opportunities for art exchanges,Opportunities to participate in local exhibitions and relevant promotional events in Kaohsiung.

Expenses paid by artist:

Insurance
Application:

Open call

Selection procedure:

Application reviewed by the selection committee

Expectation from the artists:

Must give the center one art piece and a report before the artist-in-residence program ends.

Presentation of artists' work:

Resident artists (and groups) should cooperate in art and cultural promotion programs organized by the Pier-2 Art Center, such as seminars, exhibitions, performances, open studios, and other exchange activities.
Description of residency
Setting:

Urban

Working Language:

English,Mandarin

Resources:

Studios (living space included) and a lounge (a multi-purpose area that can be used for exchanges, cooking, dining, administration, lectures, meetings and so on).

Number of studios:

9

Facilities:

N.A
Size of studios / Type of Sudios :

33m2 (10 pin) / Live-work space

Accommodation:

Private Room

Companions allowed:

Must notify the center of companions, if any, beforehand. Each companion aged 12 or above is required to pay an extra fee of NT$500 (Approx. US$17) per day.
How to reach
Nearest international airport:

Kaohsiung International Airport

Nearest local airport:

Kaohsiung International Airport

Nearest train station:

KRTC: Orange Line-Yanchengpu Station, LRT: Dayi Pier 2 Station, Kaohsiung Train Station, Taiwan High Speed Rail: Zuoying Sttion

By Car:

Take Freeway No. 1. Exit at Chungcheng Interchange, drive along Chungcheng Road until you reach Kaihsuan Road (don't drive on the underpass). Drive past Wufu Road, Wufu Bridge (Ai River), turn left on Dayi Street. The trip takes about 30 minutes.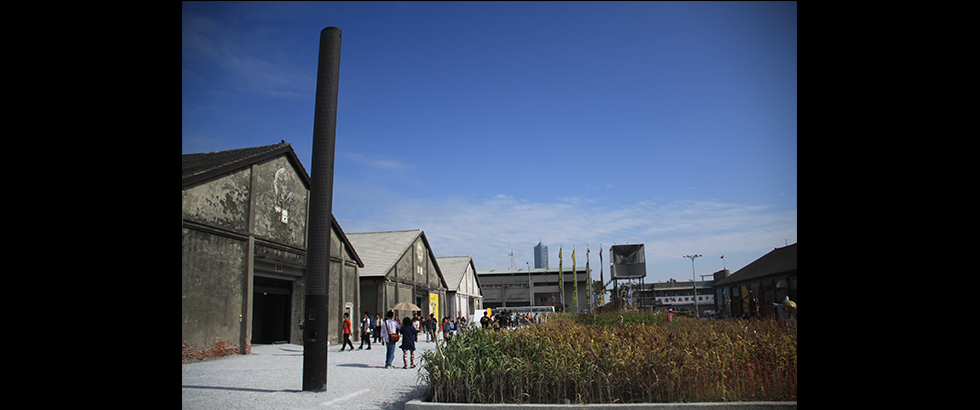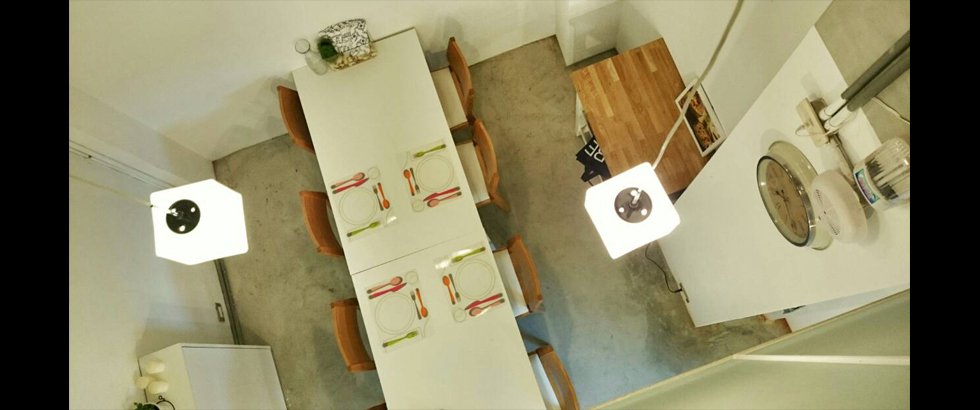 Images Resource:provided by Pier-2 Art Center