Cheng Long Wetlands International Art Project
Date established:2010
Country:Asia - Taiwan
Type of Organization:Independent Association / Foundation
Disciplines and Media:Visual Art,Sculpture,Interdisciplinary
Contact information:

Name of residency:Cheng Long Wetlands International Art Project
Address:Cheng Long Wetlands is located in Cheng Long Village, Ko-Hu, Yun-Lin County
E-mail:Jane Ingram Allen:allenrebeccajanei@gmail.com Kuan Hsu Education Foundation – Ms. Wang, Chao Mei chenglong.artproject@gmail.com
Phone:
+886-4-22304611, 886-4-22304622
Fax:
+886-4-22304633
General Information
Cheng Long Wetlands is located in Cheng Long Village, Ko-Hu, Yun-Lin County, one of the subsidence areas in the south-west coast of Taiwan. The original farming land became unusable due to the subsidence and seawater intrusion. In recent years, the Forestry Bureau has rented the land for reservation and turned it into an important habitat for migrating birds.

Only 600 people living in Cheng Long Village, most of them are elderly and children. Even without supermarket, cinemas, café or any fancy leisure spaces here, resident artists can bring extraordinary cultural experiences into this little village. Through this annual environmental art project, all participants can understand the land situation and village culture in Taiwan, and foster new actions toward the environment protection.
About Residency
Curator Jane Ingram Allen launched the environmental art project under the support of Kuan Hsu Education Foundation since 2010. Artists from all countries are invited to send a proposal for a site-specific outdoor sculpture installation in Cheng Long area to raise awareness about environmental issues relating to seafood production, the main livelihood of Cheng Long residents. During 25 days in April to May, 5-6 selected artists will work with local school students and residents to create artworks in Cheng Long with support of NT$ 60,000, local housing plus international air ticket. It is a great opportunity to experience rural life in Taiwan and to encourage people to protect the land in creative ways.
Residency programs
Duration of residencies:

Less than 1 month

Number of artists resident at one time:

5-6 individuals

Grants available:

Stipend of about NT $60,000 and economy air ticket, accommodations, meals, local transporation and natural and recycled materials

Expenses paid by artist:

Personal expenses, materials that the artist purchases
Application:

Open call (November to January)

Selection procedure:

By Curator with Approval of Selection Committee

Expectation from the artists:

-

Presentation of artists' work:

a site-specific outdoor sculpture installation in Cheng Long area and participation in all educational and cultural exchange activities during the residency
Description of residency
Setting:

Rural

Working Language:

English,Mandarin

Resources:

Bicycle for local transportation

Number of studios:

group shares studio spaces in local houses, school and community center

Facilities:

-
Size of studios / Type of Sudios :

variable / N.A

Accommodation:

Resident artists live with local families. Everyone has an individual room and shared kitchen and bathroom. Meals are provided.

Companions allowed:

Arranged on individual basis with companions paying their own expenses
How to reach
Nearest international airport:

Taoyuan International Airport

Nearest local airport:

Taichung Airport

Nearest train station:

Chia Yi High Speed Rail Station

By Car:

-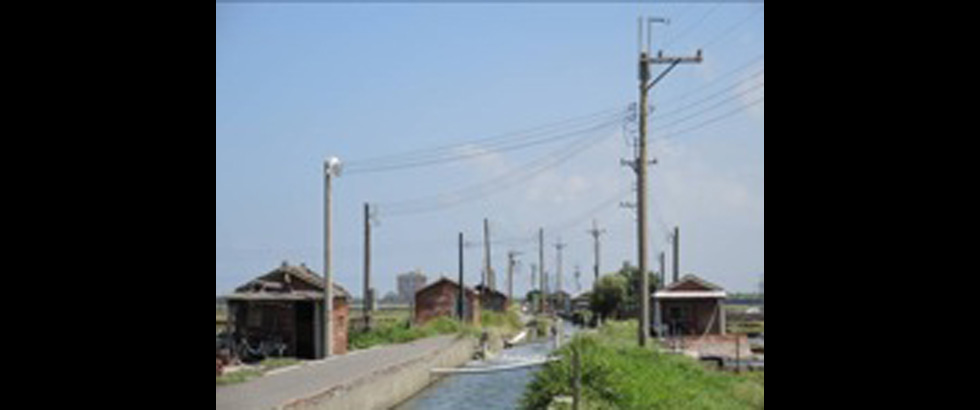 Images Resource:Images from Jane Ingram Allen