Openspace Bae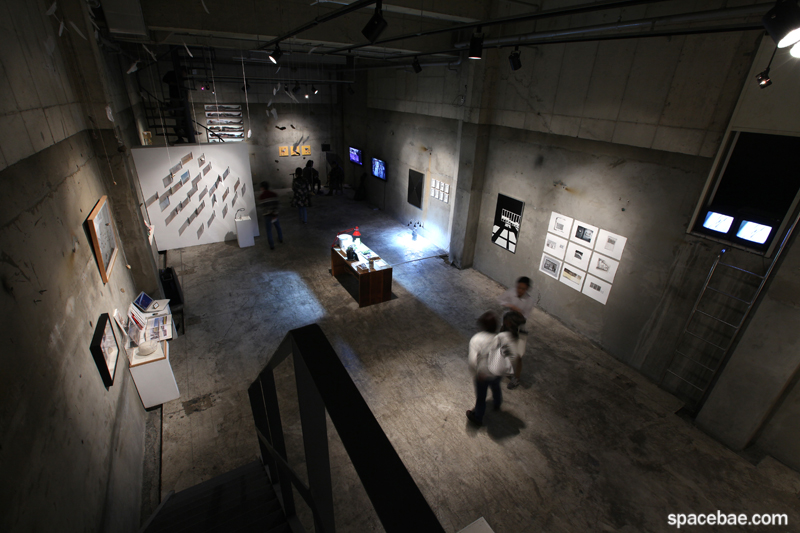 Date established:2006
Country:Asia - Korea
Type of Organization:Non-Profit Institution
Disciplines and Media:Painting,Video Art,Visual Art,Sculpture,Performing Arts,New Media,Film Making,Photography
Contact information:

Name of residency:Open to You
Address:b2 154 Dalmaji- 65gil, Haeundae-gu, Busan, South Korea (48117)
E-mail:openspacebae@hanmail.net spacebae@gmail.com
Website:
http://www.spacebae.com/
Phone:
+82-051-724-5201
Fax:N.A
General Information
Open Space Bae was founded in 2006 at the upper half of Mt. Ilgwang in Busan by local artists and activists. It was built to realize the possibility of an artistic space in nature, and it is a different point from art organizations based in a city. A nonprofit body, Bae is a private organization run by the donation of many artists, Arts council Korea, and Busan Cultural Foundation, which have the same vision.

This organization has an international residency program, "Open to You"; an education program for children, "Let's Play with Art "; an education program to help young artists who graduate from college adjust to reality, "Artist Incubation Program"; programs for public art, "Anchanggo Project" and "There Is an Alley in the 1 Beonji of Sanbok Road"; an exhibition program to shed light on young artists and those whose abilities have not been evaluated properly, "Are You Ready?"; a program that connects local with local, and local with the world, "Local to Local Program"; and a program to exchange with foreign art organizations, "Artist Exchange Program." Based in Busan, it is actively forming a global network through these programs and projects.
About Residency
The goal of Openspace Bae is to be a path to contemporary art world, which reflects actively and promptly the rapid change of art. By developing a new system of exhibition and embracing new issues of contemporary art, we aim to provide the artists with space and chance to present their art. Especially, our Artist-in-Residence program will help them to draw a new vision of contemporary art by supporting their artistic imagination and experiments. Also, our various support programs will create an opportunity to find promising young artists and to invite experimental exhibitions in alternative forms. Basically, we would like to support non-profit projects with an emphasis on artistic experiments or experimental ideas.

Located in the outskirt of the city and surrounded with a nature-friendly environment, Openspace Bae is a space for those who wish to break away from white cubes and the institutional framework for the sake of true freedom of art. It will be a platform of communication for artists, curators and critics from across the country, where they can exchange substantial information and construct a steady network.
Residency programs
Duration of residencies:

2 to 5 months

Number of artists resident at one time:

10

Grants available:

Project Fee,

Expenses paid by artist:

Arranged case-by-case
Application:

Digital Application

Selection procedure:

By Committee

Expectation from the artists:

Participation of workshops, exhibition, culture program, open studio, interaction workshop, artist talk

Presentation of artists' work:

Arranged case-by-case
Description of residency
Setting:

Suburb

Working Language:

English,Korean

Resources:

Culture experience program, free basic groceries service: rice, seasonings, vegetables etc.

Number of studios:

10

Facilities:

Public kitchen. Wi-Fi, guest room, gallery
Size of studios / Type of Sudios:

N.A / Private Studio

Accommodation:

Private Room

Companions allowed:

No
How to reach
Nearest international airport:

Gimhae International Airport

Nearest local airport:

Gimhae International Airport

Nearest train station:

Haeundae Station

By Car:

N.A
Images Resource:spacebae.com