Bumi Pemuda Rahayu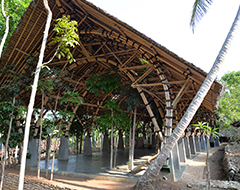 Date established:2012
Country:Asia - Indonesia
Type of Organization:Independent Association
Disciplines and Media:Eco Art,Craft,Visual Art,Educational Programmes,Architecture
Contact information:

Name of residency:Artist in Residency/Pesanggrahan BPR
Address:Dusun Banjarharjo I, Muntuk, Dlingo, Bantul, Yogyakarta, Indonesia
E-mail:info@rujak.org
Website:
http://bumipemudarahayu.org
Phone:
+62 21 31906809
Fax:
+62 21 31906809
General Information
BPR is a sustainability-learning center built and managed together by Rujak Center for Urban Studies, ARKOM Yogya (Community Architects, Yogyakarta) and KUNCI Cultural Studies Center. It is located in the village of Muntuk, Dlingo sub-district, Bantul district, Yogyakarta special region. Its environment is semi-rural at 450 m above sea level.

BPR is intended to bring together young people from diverse backgrounds to co-produce knowledge and creative practices in the fields of arts, architecture, urbanism, science and others that support changer towards ecological sustainability.

BPR supports activities such as residency for artists/writers/researchers, lectures, workshops on sustainable construction and urbanism, permacultures, etc.

BPR aims to support a vision of ecological sustainability through works with communities and arts on practical and theoretical levels. Architecturally the site itself is built on a model of self-sustainability, using various methods to approach minimum carbon footprint. All the materials used have been chosen for its lowest impact on energy, using recycled materials with the main building itself made from bamboo. All its waste will be recycled or composted, with specially designed human waste recycling plant to generate electrical power. The garden has been planned to be completely edible.
About Residency
Artist in Residency (AIR) program for artists, researchers and other creative workers at Bumi Pemuda Rahayu programmes to work with communities on ecological issues, minimum or renewable energy, co-production of knowledge among residents and the local people of Muntuk village.

AIR program at Bumi Pemuda Rahayu held once a year for six month through open call, invites Indonesian and international artists from a variety of disciplines such as writers, architects, photographers and musicians to live at BPR for 2-6 months making work with the local community in relation to their practice.

International artists are invited to apply with the understanding that the funding will need to be secured elsewhere, we can assist with support letters, visa applications and on ground logistics.

The center's arts programs aims at process and forms that are innovative and creative for the local area within an international context. The activities that have been run in the past include science workshops for children, bamboo making workshops, artist residencies, cooking and food sovereignty projects, puppet making with the local children and video making classes with women from Munthuk.

Bumi Pemuda Rahayu is located in the village of Muntuk, Sub-district Dlingo, District of Bantul in Yogyakarta Special Territory (Daerah Istimewa Yogyakarta). The center is in a hilly region in the south of Yogya, near Imogiri, about 420 m above sea level and is surrounded by pine forests, wooden and bamboo handicrafts and fruit plantations.

This location was chosen because of its mild climate, a neighborhood that has an artisan tradition, its being in the middle of a semi-rural community with all its potentials and problems, but also not too far from the city of Yogyakarta which is the hub of creativity and contemporary art. The center is also surrounded by a community, which has been engaged as partners and workers when building the center.
Residency programs
Duration of residencies:

2-6 months

Number of artists resident at one time:

2-6

Grants available:

Free Working Space,Free Living Space

Expenses paid by artist:

Living expenses, travel expenses, project fee, production costs
Application:

The application dates are usually open once a year which are publicly announced through email, website and social media networks.

Selection procedure:

The artists are selected through a rigorous process by a committee consisting of artists, architects, arts managers, curators, writers and researchers.

Expectation from the artists: The residency programs are open for any project proposals, studies, and creative processes. Residents should work on community based project or activities with the local people of Muntuk village where BPR is located. And the local community become an integral part of residency activities. Residents are also encouraged to develop their activities based on local context and ecological issues that are relevant to the area.

Residency activities are not only focused on the final product, but also on the co-production of knowledge, well-documented process and disseminated to the local people.
Presentation of artists' work:

The final public outcomes of the work can take many forms and is dependent of the type of works that artist choosing to focus on. It can the form of a conventional art exhibition, public discussions, written publication, music performances, dance performa
Description of residency
Setting:

Rural

Working Language:

English,Indonesian and Javanese

Resources:

BPR resources are dependent on the artists needs. The main resource is the local community of artisans and craft local knowledge.

Number of studios:

BPR has many different public spaces that can be ulitised to make new works. There is a large pendopo space, a workshop area and several rooms for use.

Facilities: The facilities are built on a 3,600 m2 land. A total 1,000 m2 of floor area consists of:
• A bamboo multipurpose hall: 7 m wide and 25 m long
• A Joglo (traditional Javanese structure for performance)
• An open stage "Tree Theatre"
• Accommodation for maximum 50 persons
• A workshop space
• Kitchens, office, toilets
Size of studios / Type of Sudios:

N.A / Shared Studio,Live-work space

Accommodation:

Private Room,Shared Room

Companions allowed:

No
How to reach
Nearest international airport:

Adi Sucipto International Airport, Yogyakarta (JOG)

Nearest local airport:

Adi Sucipto International Airport, Yogyakarta (JOG)

Nearest train station:

Tugu Station, Yogyakarta

By Car:

40 minutes from Yogyakarta city center, by taxi or rent a car. Residents are suggested to rent a motorbike during their stay.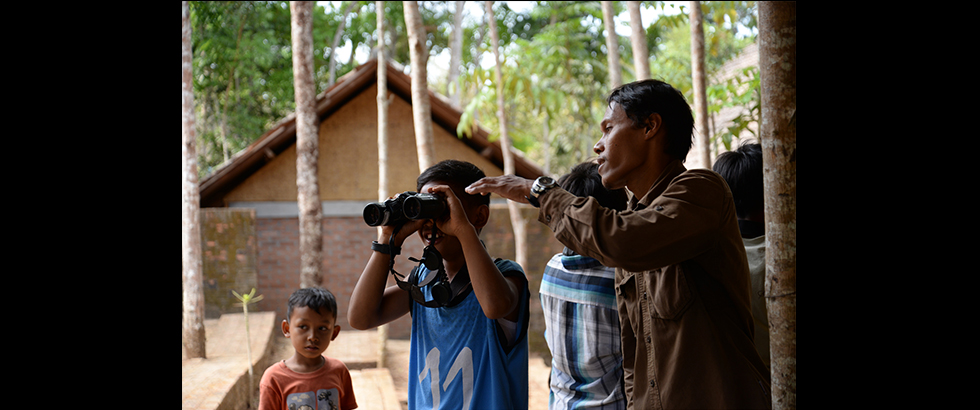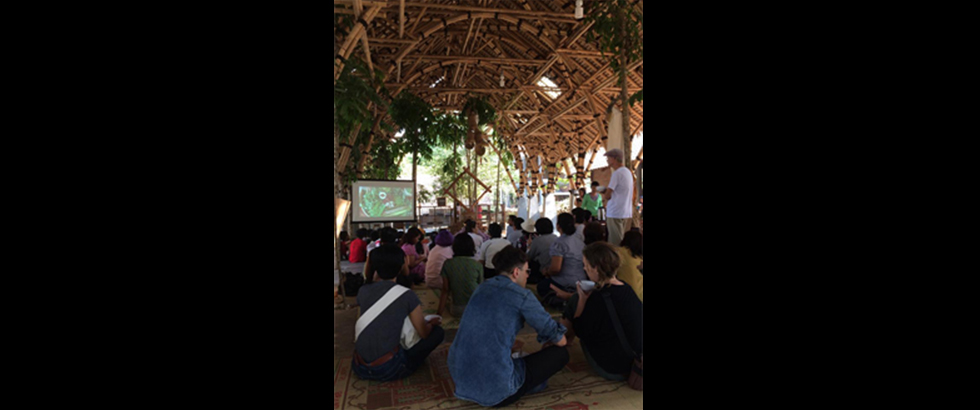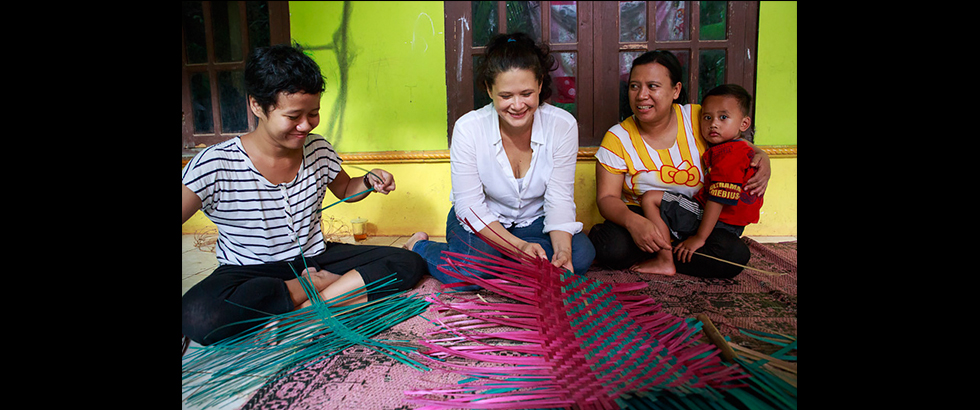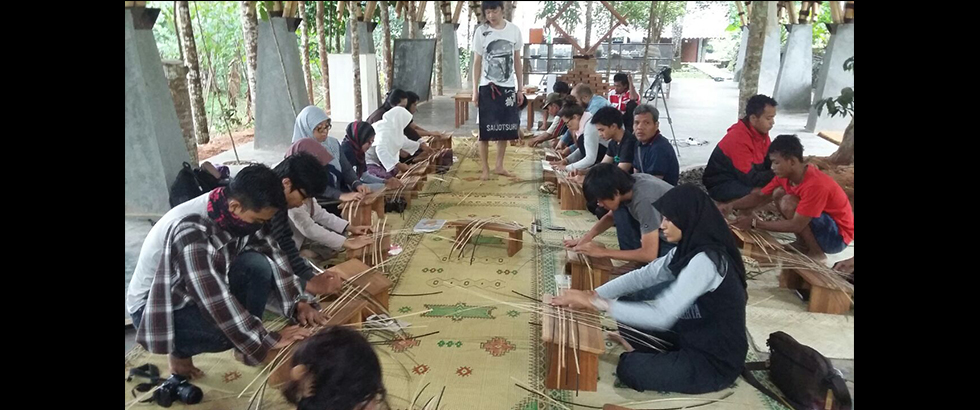 Images Resource:Bumi Pemuda Rahayu