Rimbun Dahan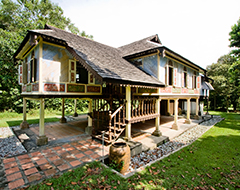 Date established:1994
Country:Asia - Malaysia
Type of Organization:Independent Association
Disciplines and Media:Textile Art,Performance Art,Animation,Cultural Management,Visual Art,Sculpture,Dance,Music,Literature,New Media,Curating/ Research/ Critics,Architecture
Contact information:

Name of residency:Rimbun Dahan
Address:Rimbun Dahan, Km. 27 Jalan Kuang, Kuang Selangor, 48050, Malaysia
E-mail:syar@rimbundahan.org
Website:
http://rimbundahan.org/
Phone:
+603 6038 3690
Fax:
+603 6038 1417
General Information
Set on fourteen acres outside Kuala Lumpur, Malaysia, the compound of Rimbun Dahan is a centre for developing traditional and contemporary art forms. It features buildings designed by Hijjas Kasturi, as well as a 19th century traditional Malay house, in an indigenous garden environment.
About Residency
Open Residencies for International Artists
Residency programs
Duration of residencies:

Depends on artists' choice

Number of artists resident at one time:

11-16

Grants available:

N.A

Expenses paid by artist:

Monthly fee of RM (Malaysian Ringgit): 4,000. Traveling cost.
Application:

Send expressions of interest, along with desired dates for residency, to: Ms Syar S. Alia, Arts Manager syar@rimbundahan.org

Selection procedure:

N.A

Expectation from the artists:

Depend on the type of residency

Presentation of artists' work:

Presentation/Leading Workshop or Class
Description of residency
Setting:

Rural

Working Language:

English

Resources:

N.A

Number of studios:

N.A

Facilities: -Some logistical support like transport for weekly shopping trips for food, airport meet and transfer.
-Free WiFi.
-Inclusion in any events that might be happening at Rimbun Dahan from drinks by the pool to trips to openings or events in KL or the local area.
-Musical Instruments.
Size of studios / Type of Sudios:

N.A / Private Studio

Accommodation:

Private Room,Private Appartment,Private Cabin/House,Rumah Uda Manap, Penang House, Rumah Balai

Companions allowed:

N.A
How to reach
Nearest international airport:

Kuala Lumpur International Airport (KUL)

Nearest local airport:

N.A

Nearest train station:

Kuang (10 minutes' drive away) and Sungai Buloh (12 minutes' drive away)

By Car:

From Kuala Lumpur, take the PLUS Highway from the Jalan Duta Toll Plaza north towards Ipoh. Exit at Rawang South, following signs south to Subang Jaya and Shah Alam, onto the Guthrie Corridor Expressway. Take the Paya Jaras exit (exit 3503), following signs to Kepong and Sungai Buloh, which will take you onto Jalan Kuala Selangor heading back towards Kuala Lumpur. At the second traffic light, turn left onto Jalan Kuang. Rimbun Dahan is 500 meters up the road on the right.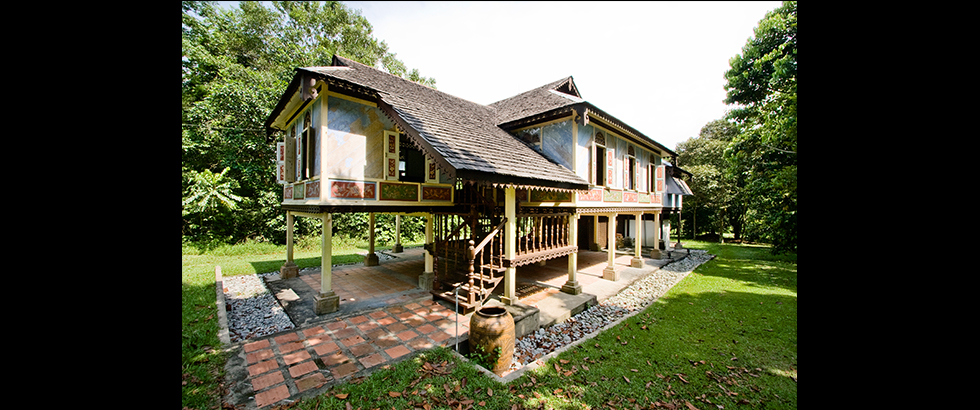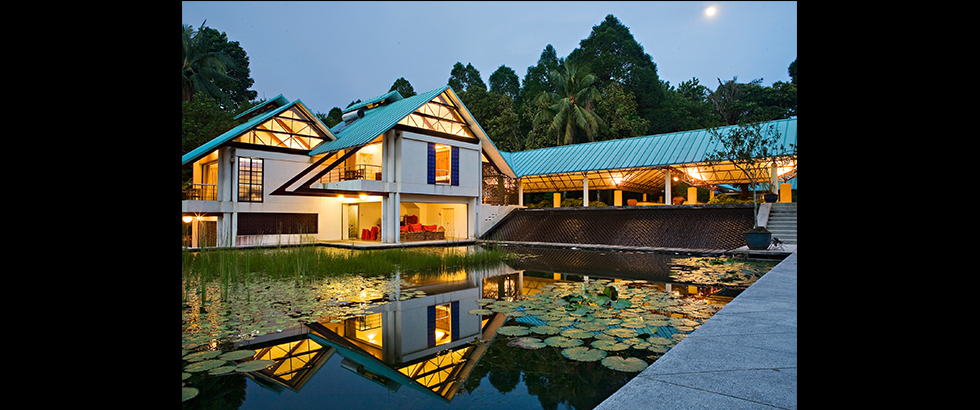 Images Resource:Rimbun Dahan