The Artists Village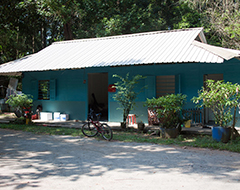 Date established:1988 (Organisation) 2011 (Residency Programme)
Country:Asia - Singapore
Type of Organization:Community Organization
Disciplines and Media:Interdisciplinary
Contact information:

Name of residency:The Artists Village: Pulau Ubin Artists-In-Residency Programme
Address:91A Hindoo Road, Singapore 209126
E-mail:admin@tav.org.sg
Website:
http://www.tav.org.sg
Phone:N.A
Fax:N.A
General Information
The Artists Village (TAV) is a contemporary art group in Singapore. It is dedicated to the promotion and encouragement of experimental and alternative arts in Singapore. It endeavors to establish an open space for artists to mature at their own pace, and to provide an environment conducive for artists to experiment, experience and exchange ideas.
About Residency
The Pulau Ubin Artists-In-Residency Programme offer artists an opportunity to stay in a kampung house and work in a studio on the island of Pulau Ubin. The programme envisions the island as a canvas for art. The residency is an attempt to get artists to work in close contact with one of the last corners of Singapore still untainted by rampant development. It is hoped that this experience provides artists unique perspective and new directions in which to develop their work. This experience also seeks to inculcate a view towards working in and with nature, and to adopt environmentally friendly practices in future artistic endeavours.
Residency programs
Duration of residencies:

Between 1 and 3 months

Number of artists resident at one time:

1

Grants available:

Each month, a resident artist will be paid $500 as allowance and $200 as materials fee for a duration of 3-months.

Expenses paid by artist:

Flight expenses, daily living cost, material cost, travelling cost etc.
Application:

Applicants are to submit their residency proposal with all relevant materials via Email.

Selection procedure:

According to their residency proposal.

Expectation from the artists:

Resident artists are to present talk(s) and conduct a workshop during the period of the residency.

Presentation of artists' work:

They can present their final work in the form of an exhibition, performance or publication.
Description of residency
Setting:

Rural

Working Language:

English

Resources:

N.A

Number of studios:

N.A

Facilities: 1. Accommodation and working studio on the island
2. Basic working tools
3. Bicycle for moving around on the island
4. Mobile broadband Internet
5. 12-Volts power supply (for charging up mobile phones and small laptops)
6. Publicity for all events
7. Assistance for exhibition set-up
Size of studios / Type of Sudios:

N.A / Live-work space

Accommodation:

Private Cabin/House,Kampung House

Companions allowed:

Yes, but additional guest will be charged TWD480 per person per night.
How to reach
Nearest international airport:

Singapore Changi Airport (SIN)

Nearest local airport:

N.A

Nearest train station:

Tanah Merah MRT station / Tampines MRT station / Pasir Ris MRT

By Car:

Station SBS bus number 2, 29, 59, 109 Taxi.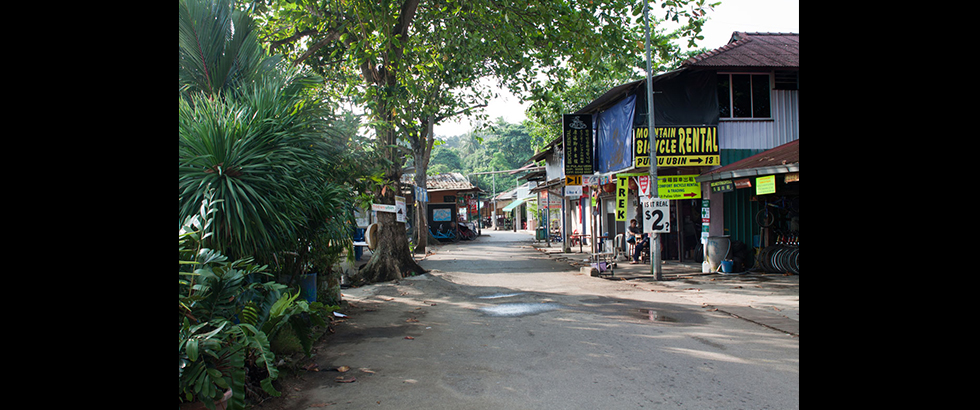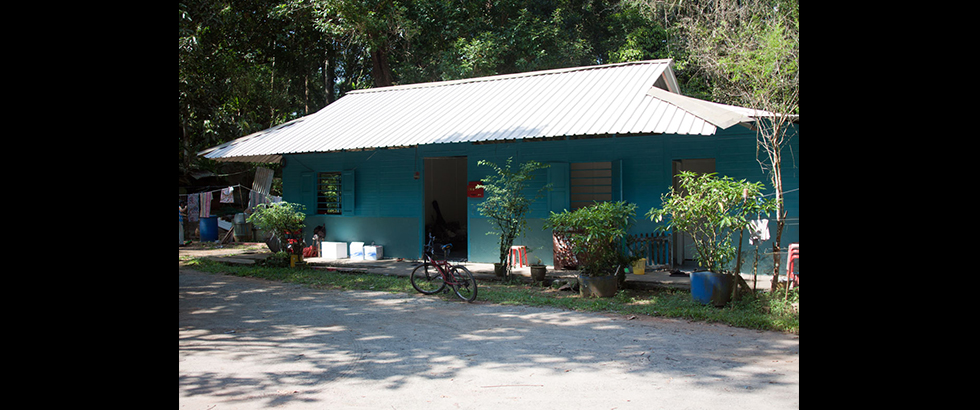 Images Resource:The Artists Village